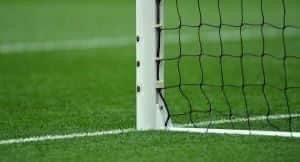 St. Kierans GAA Club Notes:
Amsterdam – Ardagh Fundraiser:
David Egan is a St Kieran's man living in Amsterdam – Let's join him on his adventure.
This is the third year of what has now become 1K by Father's Day. The idea is to walk the equivalent of the distance to somewhere in Ireland for charity, starting on St. Bridget's Day Feb 1st and completing it by Father's Day in late June. It was inspired by Runninghome.ie which was started by an Irish woman, Aisling Demaison, in France, in 2021.
Not being much of a team player, David set up his own site to raise money for Mid-West Simon Community in Limerick walking 1112km, the equivalent distance to Carrickerry. In 2022 David walked for Blood Bike South in Cork. This year it's the turn of the St. Kieran's GAA pitch fund and David is currently walking the equivalent of the distance from my home in Amsterdam to Ardagh, 1104km, having started on Wednesday Feb 1st. David intends to contribute a euro per km and hopefully others will chip in as well.
Why the focus on causes with links to West Limerick? Having grown up in Carrigkerry and went to St. Ita's in Newcastlewest and then UL. David left Ireland in 1991 for graduate school in the US, where he lived for 12 years, in New York and San Diego before moving to Amsterdam in 2003 where he now runs a software company.
The longer you live abroad the more you appreciate how special the place you came from is, and how big a part it played in making you who you are. As for St. Kieran's David's father Tommy Egan and his brothers played hurling for the club, back in the 30's and 40's and Uncle Moss O'Connor played football at fullback with Spartan intensity and my brother Mike played both hurling and football.
David is currently fifteen days into his fundraising initiative and has been providing regular updates of his experiences and travels on Facebook which we will be sharing. As a club we greatly appreciate the generosity of this initiative, and we would encourage as many people as possible to lend their support to the cause. Check out our Facebook page for regular updates on the Amsterdam – Ardagh fundraiser where you will also find the link to the GoFundMe page to donate to the cause.
Membership 2023:
Limerick Development Draw Only €100
Senior Adult Player €55
Senior Adult Player & Limerick Development Draw €145
Family Membership (includes 1 parent / guardian and all children u18) €75.
Family membership & Limerick Development Draw €165
Adult social nonplaying €35
Adult social nonplaying & Limerick Development Draw €125
U21 / Student membership €35
Single juvenile membership €35
Single juvenile membership – Camogie €35.
Victory Social 2023:
St Kieran's GAA club victory dinner dance will take place in the Longcourt Hotel on Saturday night, March 11th. The club's victorious county Junior A hurling champions will be guests of honour on the night. After the 4-course meal, music will be provided by Heart & Soul, followed till the late hours by DJ, Sean Carrig. During the meal, the Bord na nOg section of the club will be running a novel fundraiser, so bring a little cash in your pocket!!! You could easily win €150. It promises to be a great night. Tickets €50 and are available from Chris Madigan, John Lynch, David Woulfe or Ivan Neary.
Last Man Standing 2023:
Our senior football and intermediate hurling panels will once again be running a Premier League Last Man Standing fundraiser in the coming months with the first game week beginning on March 4. Entrance forms are now available from all panellists and respective management teams Alternatively, you can contact any club officer or send a message to one of our social media pages to enter. We have an excellent first prize of €500 for this year's winner. Your support is greatly appreciated.
Date for your Diary:
Saturday November the 11th promises to be a night full of glitz and glamour locally. The Devon Inn hotel will be the venue for the clubs long awaited Oskars night. We were to run this show in November 2020, but Covid put pay to that. Many people can't wait to get cracking on rehearsals and learning lines from a favourite movie. There will be an information night at the end of April where much more details will be announced, we'll start taking bookings from groups and the mini fundraisers will be discussed. 2023 promises to be an exciting year on and off the field!
Sigerson Cup:
Well done to John Hayes who was part of the University of Limerick senior football team who defeated DCU on Wednesday evening last to book their place in the 2023 Sigerson Cup Final. John has been a mainstay of the UL side this campaign starting their last three outings and contributing to the scoresheet in all three and was unlucky not to find the back of the net in the last four encounters with his early effort deflecting over the crossbar. UL travel to Waterford this evening to face off against UCC in a Munster derby with the winners earning the much-coveted Sigerson Cup. UL are bidding for their first title having suffered defeat in the 2022 decider to NUI Galway while UCC will be looking to add to their 23 titles to date. As a club we are immensely proud of John for his achievements and performances to date and would like to wish John and his teammates the best of luck this evening as they look to bring an All-Ireland title back to Limerick. This evening's game throws in at 7.30 and will be broadcast live on TG4.
'For One Night Only'
Carrigkerry Wrenboys will be playing a concert in the Ardagh Hall on Friday March 3 at 8 pm. This is a once off performance and all proceeds are in aid of the St Kieran's GAA club pitch project.
It promises to be a great night with a feast of traditional Irish music, song and dance. There will be further information on the night in the coming weeks.
Limerick U20 Football:
Well done to Sean Ryan, Craig MacInnes and Lorcan Murphy who were part of the Limerick u20 football panel who overcame Tipperary on Saturday afternoon in the Bog Garden, Rathkeale in the opening round of the O' Connor Cup pre-season competition in advance of the Munster Championship which begins in April. Craig started in goals with Sean lining out at wing forward, Lorcan was among the substitutes and will hopefully see game time in the upcoming group games against Clare and Offaly in the coming weeks.
Ardagh Development Association & St Kierans GAA Club Lottery Draw
Results for Monday 13th February 2023 as follows.
Jackpot €11,500.00
Numbers Drawn 3, 10, 16, 19
NO WINNER
Lucky Dips
€40 Bobby, Denis & Jen Woulfe Ardagh
€40 Phoebe Sheehy Ardagh
€40 Anne Molyneaux c/o Josie
€40 Conor O Mahony Croagh (Online)
€40 Katie Woulfe Ardagh (Online)
Next Draw Monday 20th February 2023 with a jackpot of €11,600.00.