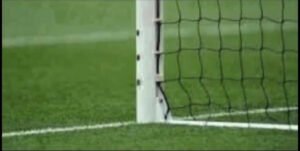 Patrickswell GAA Club Notes:
Senior Hurlers:
The Senior hurlers suffered defeat in their second Championship match against Doon. Pat Ryan scored the opening point for the East Men, before Aaron Gillane surprised Doon's defence with a penalty goal when most spectators anticipated a point. The teams exchanged three points apiece (Diarmaid Byrnes, Jordan Higgins and John Kirby), so Patrickswell led by 1-3 to 0-4 after fifteen minutes. Doon's first goal was followed by an immediate point, but John Kirby restored Patrickswell's lead with a goal in the 17th minute. The 'Well shaded the next five minutes, with points from Diarmaid Byrnes 0-2, Cian Lynch and John Kirby. By the 25th minute, Patrickswell were ahead by 2-7 to 1-7. Doon equalised with their second goal, but Patrickswell enjoyed a trio of points from Cian Fitzgerald, Aaron Gillane and Diarmaid Byrnes to reach the interval 2-10 to 2-7 ahead.
The pace of scoring at the start of the second half was slow. A brace of points from Aaron Gillane and a point from Cian Lynch kept Patrickswell 2-13 to 2-11 ahead by the 45th minute. Doon took the lead with three consecutive points in four minutes, but two long range drives from Mark Carmody restored the Patrickswell advantage. There were eight minutes left and the 'Well led by 2-15 to 2-14. Unfortunately Doon were in the ascendancy and four points in seven minutes gave them a 2-18 to 2-15 lead on the cusp of injury time. Jordan Higgins notched a point as Patrickswell set themselves for a grand finale. Diarmaid Byrnes' late free was smashed towards the Doon goal, but their congested ranks held out for a 2-18 to 2-16 win.
Junior A Hurlers:
Patrickswell suffered another setback in the Junior A championship against Askeaton. The opening five minutes were level pegging at 0-3 apiece (Darragh Ahern 0-2 and Thomas Nolan), before Eoin Harmon's goal created some daylight. The next fifteen minutes were shaded by Askeaton, despite points from Darragh Ahern, Hugh Maher, Billy Earls and Conor Robinson. The scoreline on 20 minutes was now a narrow 1-7 to 0-9 lead for the 'Well. Eoin Harmon and Cian Gorman restored the three-point lead, but Askeaton struck their first goal to equalise. Patrickswell dominated the closing stages of the half and Conor Robinson 0-2 with Eoin Harmon cemented a 1-13 to 1-10 lead at the break.
The second half began with an Askeaton onslaught, which yielded a goal and three points over eight minutes. Thomas Nolan's goal was required to equalise at 2-13 apiece in the 40th minute. Askeaton took the lead by the 45th minute at 2-17 to 2-15. The game ended as a contest when Askeaton plundered a goal and two points in just three minutes. Eoin Harmon's point stemmed the onslaught, but Patrickswell were now 3-19 to 2-16 adrift. The last ten minutes were tough for Patrickswell as five Askeaton points trumped Conor Robinson's sole point. The final result was a 3-24 to 2-17 reverse.
Golden Ticket Winners:
Josh Carey won the €500 first prize, while Maureen O'Grady secured a lovely afternoon tea in the Woodlands House Hotel. Lily O'Grady claimed the AquaDome Tralee family pass, Fiona Purcell won AG Sports Gear and John Harty drew the signed Limerick jersey. Thanks to our hurlers for organising this event. Half of the proceeds will be donated to Milford Care Centre.
Club Lotto:
The Club Lotto draw on Tuesday August 8 was not won. The numbers drawn were 14, 17, 30 and 32. The bonus number was 6. The €100 Lucky Dip was won by Alan Guerin and the €20 prizes were claimed by Catherine Fogarty, Phil Coughlan, Marie Franey, Anthony Moore and Lily McNamara. This week's jackpot is €7,400.