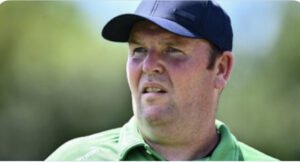 Limerick ready to Shine on Sunday in All-Ireland Final:
By Siadbh Redmond Limerick Leader Sport
LIMERICK ladies football coach, Graham Shine, knows better than anyone the tough task that lies ahead of his squad in this Sunday's All-Ireland final.
Since becoming manager back at the start of the 2021-22 season, Shine has been adamant about what he wants from his team.
"As a group our main target when we came in and met the players was always to get to Croke Park to put ourselves in a position to win an All-Ireland and we have that opportunity now this weekend."
Graham is a performance coach at Nulook Fitness in Listowel which lends itself extremely helpful when it comes to coaching the Treaty women's football team.
Limerick's road to the final has not been easy, getting only a one point win over Fermanagh in the semi-final to book their place in Croker.
Coach Graham said the experience the girls have gained over the last number of years in high pressure situations stood to them in the game against Fermanagh.
"With more experience you are able to handle things better and play the game that's in front of you. We were disappointed with the opening half, weather conditions didn't help and at half-time the girls really took control of it themselves. We just made a few changes but in the end they did all the work."
The team now face stiff opposition in Down who were only just relegated back to the junior ranks last year.
Down are no strangers to high profile games and saw off Carlow in their third consecutive semi-final at this level.
Shine and his background team know that the Northern Ireland side are "hot favourites" going into Sunday's final.