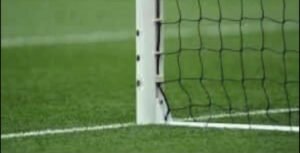 Fr Casey's GAA Club Notes:
Limerick GAA:
Hard luck to the Limerick Senior Footballers especially our own Adrian Enright, Fiachra Cotter & Eoin Joy as they concluded their Tailteann Cup series with a narrow quarter final defeat to Laois last Saturday. It was a year of transition for the county and hopefully returning to Division 3 next season will provide a basis to rebuild and return to winning ways.
Well done also to the Limerick Senior Hurlers who captured their fifth Munster title in a row the previous week with a hard fought one-point victory over Clare in the Gaelic Grounds. Now qualified for the All Ireland Semi-Final we wait anxiously to see who their opponents will be.
Best of luck to the Limerick Masters Football Team with Seamus Lenihan and Maurice O'Connor involved as they face Westmeath away this Saturday in round 4 of their All Ireland series
Club Lotto Results – June 13th:
Fr. Casey's Club Lotto continued on Tuesday June 13th with a Jackpot of €16,000 up for grabs. The numbers drawn were 3, 14 & 30 with the bonus ball 8. We had one match 2 plus bonus winner claiming €100. The Jackpot for next week's draw now increases to €16,200.
Match 2 plus Bonus winner:
Johnny Nolan €100 (Promoter: Square)
The lucky dip winners were as follows:
Carmel Fitzgerald €30 (Promoter: Square)
John Riordan €30 (Promoter: Square)
Sean Harnett €30 (Promoter: Yearly)
How do you play? Simply select three numbers from 1 to 30 and one bonus number from 1 to 10. If all four chosen numbers appear the jackpot will be won or shared. A match three prize of €500 is also on offer and applies to the 1 to 30 number selection not including the bonus ball. In addition to this we also have a match 2 plus bonus and a host of lucky dip prizes up for grabs each week. The draw will run on a weekly basis, each Tuesday night at 9pm sharp. All ticket sales must be completed prior to 8pm will the draw results shared from 9pm on our Club Facebook Page.
Where can you buy a ticket? Tickets cost €2.50 and are available in a host of local shops including Gala Killarney Road, An Siopa Milseán, Kathleens Foodstore, Sheehy's Hardware, Danny Scanlon's, Lanes Foodstore, Cryle View Cleaners, Needles & Pins, The Ploughman, Jack O'Rourkes, Glorach Bingo, DP Lyons Bar, Mag Nash and John Murphy. You can also play Online @ https://www.klubfunder.com/Clubs/FrCaseys/Lotto with the option of reoccurring draws, yearly tickets and Quick Pick function available.
Club Limerick Draw:
The Club Limerick Draw continues on Saturday June 24th, the third of ten months draws with another prize fund of €21,000 up for grabs. This includes a €10,000 monthly jackpot prize, 28 other cash prizes and an exclusive star prize.
With 50% of the entrant fee returned to local club, the remainder going towards the county teams, the Club Limerick Draw is a vital source of funding for our local club and we are extremely grateful to all our supporters who participate in this draw each year. The cost of entry is just €10 per draw. We recommend signing up online @ www.clublimerick.ie, selecting Fr. Caseys as the nominated club during the process. For more info please feel free to contact any committee member.
Club Website:
Check out our club website at www.frcaseysgaa.ie for all the latest club news, fixtures, results and lots more. Our club website is updated regularly and is well worth a visit. You can also follow us on Facebook at www.facebook.com/frcaseysgaa and on Twitter at www.twitter.com/frcaseysgaa