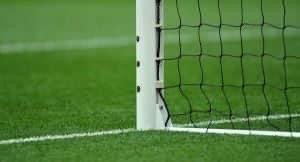 Munster Junior B Football Q-F Fixture:
Castletown/Ballyagran v Diarmuid O Mathúnas (Cork), Sunday 12th February in Knockaderry. Throw in at 2:00pm. Extra-time if necessary. Entrance fee for supporters is €10 which includes match programme and tea/light refreshments in the local hall post-match.
Castletown/Ballyagran GAA AGM:
Castletown/Ballyagran GAA AGM will take place this Saturday, January 21st at 6pm in the hall in Ballyagran. All are welcome to attend.
CTB GAA Club Lotto:
The numbers drawn for the latest lotto draw for €11,800 on 12th January were 10, 12, 21 and 28 with no outright winner. Lucky dip winners were €50 – Darragh Clancy, Ballyagran (Online); €20 – Margaret Hourigan (Online); €20 – Regina Downes, Australia; €20 – Marina Dore, Ballyagran. Next Lotto draw for €11,900 will take place on Thursday, January 19th. Tickets can be purchased in Dolan's Foodstore (063-82008), through our Promoters or online with the Clubforce link — https://play.clubforce.com/play_newa.asp?ll_id=2454#Anchor. Please note the deadline for online entries is 6pm on the day of draw.
CLUB Limerick Draw:
The first CLUB Limerick Draw of 2023 will take place on Saturday, 25th March. Join today or purchase a gift voucher for any of your family/friends for 2023 membership at clublimerick.ie/draw.
Club Gear:
Castletown Ballyagran GAA Club gear can be purchased directly from O'Neill's. There is a wide range of gear available for adults and children. https://www.oneills.com/shop-by-team/gaa/ireland/castletown-ballyagran-gaa.html