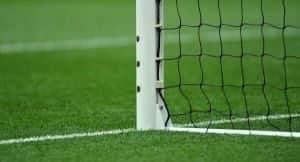 Club Lotto:
The club Lotto stands at €5,900. The next draw is Monday night the 16th January in the club house. Remember tickets can be bought from usual outlets throughout the parish and online from lottoraiser.ie/Ballybrickenbohermore/ .The club would like to thank all for their continued support.
Club A.G.M:
the club A.G.M will take place on Sunday January 22nd at 4pm in the clubhouse. All members are invited to attend. If you have aspirations of becoming more actively involved in the club by means of becoming a club officer, please make inquiries in advance of meeting.
Training:
Gym sessions will continue to run in the gym in the clubhouse on Mondays and Thursdays and will continue for the next 9weeks, all players are encouraged to attend.
Ireland Lights Up/My Life Steps Walking challenge:
We will be meeting at the pitch every Wednesday for our "Ireland Lights up" walk. Ballybricken/Bohermore are participating in the "Ireland Light UP" initiative . The hugely popular 'Ireland Lights Up' initiative is in partnership with RTE's Operation Transformation, and Get Ireland Walking. GAA clubs across the 32 counties will once more ensure 'Ireland Lights Up' by turning on their floodlights and hosting community walking groups during the eight-week broadcast period of the hit RTÉ show. Details will be posted across our social medias.
Don't forget to register for My Life steps walking challenge starting January 11th and continuing until February 15th. Download app, enter details and register under Ballybricken/Bohermore GAA Club. Every step counts & best of luck to everyone. If possible connect your fitness tracker to the Irish life app to track you steps.