What have they achieved? Limerick's 2013 Munster minor winning squad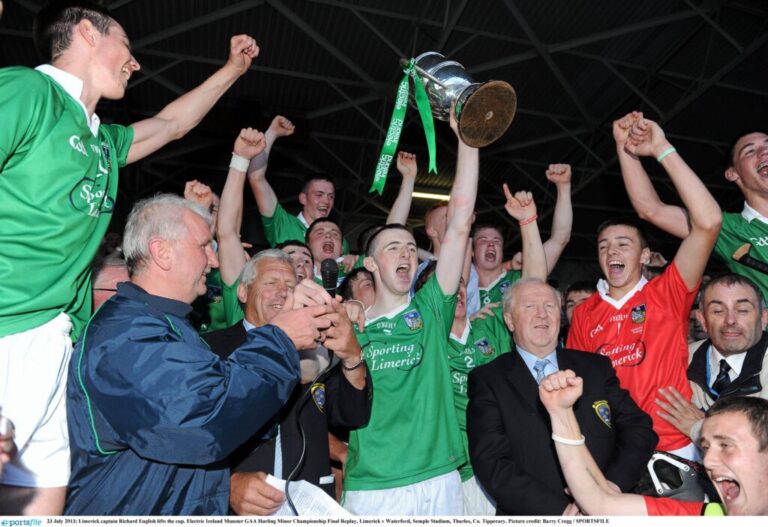 IN 2013, the Limerick minor hurling team bridged a 29-year gap as they won the Munster Minor Hurling championship.
The Brian Ryan managed side needed a replay to defeat Waterford after drawing the initial game 2-19 apiece in the Gaelic Grounds prior to the senior sides Munster win.
A week later, Richie English was on hand to accept the trophy as Limerick won out 1-20 to 4-8 in Thurles.
They would follow that success by retaining the title a year later with the current minor crop repeating that feat on in late December.
Ultimately, they would fall to Galway in the All-Ireland semi-final which will be remembered for the hawk-eye incident that cost Limerick.
Nonetheless, that Munster victory would be a launchpad for the majority of the side with no fewer than 12 players who featured in the final going on to win an All-Ireland Senior hurling medal.
In some ways, the Munster win was a turning point for Limerick hurling with the relatively young Academy system showing its worth.
---
1.Colin Ryan (Pallasgreen)
Started the 2013 final in goals but was a key outfield player in the 2014 final, operating between centre-back and midfield. Won an U21 All-Ireland in 2017 and was awarded an All-Star in midfield. Was part of John Kiely's 2018 All-Ireland winning squad. Helped Pallasgreen to earn promotion to the PIHC ranks in 2016 with the East side back in the Intermediate grade after relegation in 2019.
---
2. Sean Finn (Bruff)
Started both finals as corner back and also won a pair of U21 All-Irelands in '15 and '17, winning an underage All-Star in '17. Joined John Kiely's side in 2017, starting both games that year. Won a first All-Ireland Senior title in 2018 and was awarded a first All-Star. Won a second All-Star in 2019. Won his second All-Ireland in December and is a shoo-in for a third consecutive All-Star. Won a Fitzgibbon cup in 2018 with UL.
---
3. Stephen Cahill (Tournafulla)
Overage in 2014, Cahill was called into the Limerick senior football set-up in 2015 and was a mainstay of the side for two years. Committed solely to intercounty hurling in 2017 when he was called into John Kiely's first squad making a number of League appearances. Scored five points as his side won a first ever Junior A Hurling title in 2018.
---
4. Richie English (Doon)
Captain of the 2013 side, English won an U21 All-Ireland title in 2015 and was named U21 Hurler of the Year at full-back. Won a first All-Ireland senior title in 2018 and an All-Star. Tore his cruciate in the Spring of 2020 but recovered to make the bench for each of Limerick's final three championship games as he collected a second Celtic Cross medal. Has a pair of Fitzgibbon cup medals also, captaining the 2017 Mary I side that retained the title.
---
5. Andrew La Touche Cosgrave (Monaleen)
Another who started both finals, La Touche Cosgrave would go on to win a pair of U21 All-Ireland titles in '15 and '17. Joined John Kiely's panel in 2018 and collected an All-Ireland medal. Helped his side Monaleen to the Premier Intermediate championship in 2016.
---
6. Ronan Lynch (Na Piarsaigh)
Was instrumental in the drawn game scoring 1-9 from full-forward and adding 0-10 in the replay. Was a key figure in the 2014 side and joined the senior squad in 2015. Missed out on All-Ireland glory in 2018 after leaving the panel. Was a member of the 2019 senior football squad. He does have an club All-Ireland, three provincial titles and five club championships in his locker however. Also a Fitzgibbon cup winner in 2018 with UL.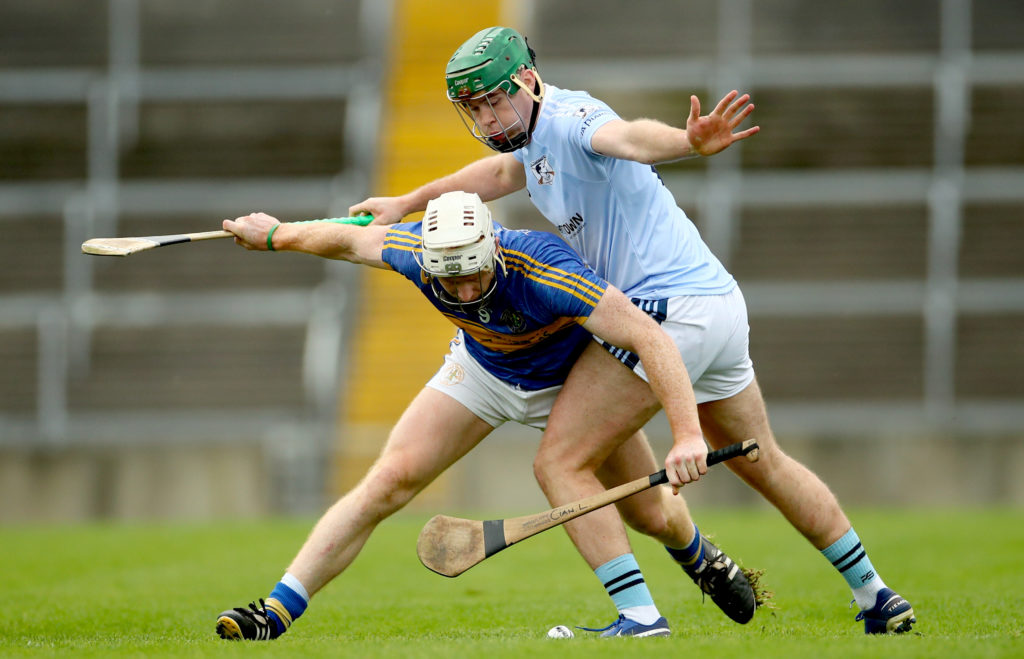 ---
7. Sean Flanagan (Feohanagh)
Brother of Seamus, Sean was overage for the 2014 season. Won an U21 All-Ireland title in 2015 as an unused substitute in the decider after featuring in the Munster final. He would go on to make the Senior football panel in 2016. Helped his club to promotion to the Premier Intermediate ranks in 2015.
---
8. Jamie Butler (Feohanagh)
A clubmate of the Flanagan brothers, Butler was another born in '95 and overage for the 2014 campaign. Was named in the 2015 Limerick U21 squad that would go on to win All-Ireland honours. Was also involved in Feohanagh's promotion in 2015.
---
9. Darragh O'Donovan (Doon)
One of four players on this side to start both 2018 and 2020 All-Ireland Senior finals with a pair of titles to his credit. O'Donovan picked up an U21 All-Ireland in 2015 to go with an All Star in the grade. Made his senior debut in 2016 under TJ Ryan after winning the first of two Fitzgibbon cup titles with Mary I.
---
10. Cian Lynch (Patrickswell)
Captained the 2014 minor side, Lynch would make his senior debut in 2015 before winning an U21 All-Ireland that year. Has since added another U21 All Ireland, two Fitzgibbon cups and a pair of All-Ireland senior triumphs. Also captained Patrickswell to a county title in 2019, his second LSHC medal and became Limerick's first ever Hurler of the Year in 2018.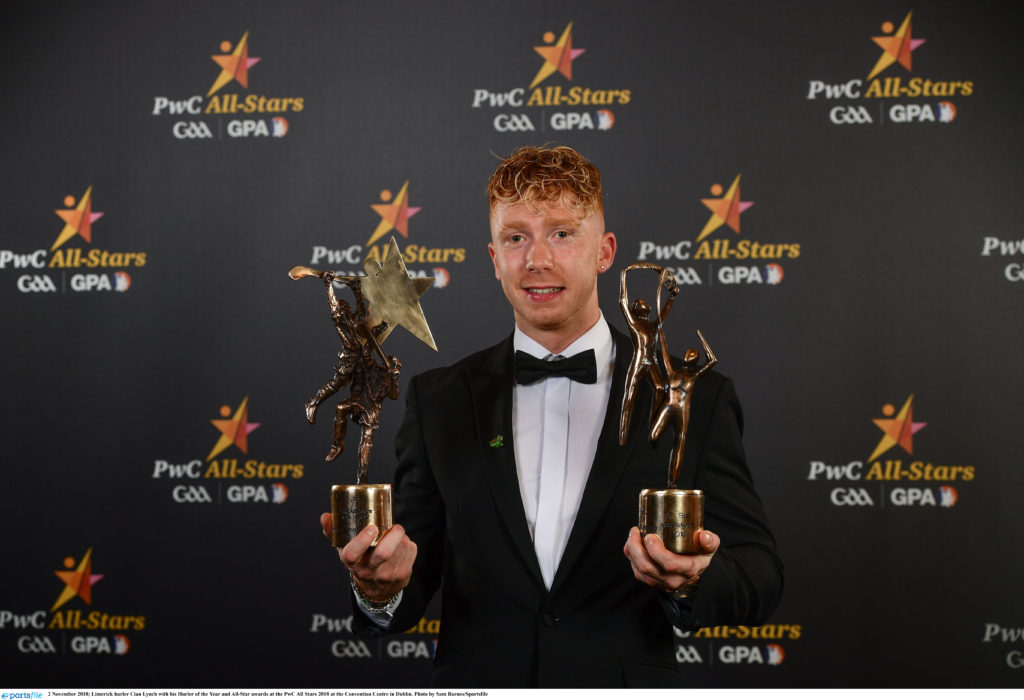 ---
11. David Dempsey (Na Piarsaigh)
The Na Piarsaigh man has won it all at club level with an All-Ireland title to go with a number of Munster and Limerick championships. U21 All-Ireland winner in 2015 as wing-forward. Started John Kiely's first championship game in 2017 and featured during the 2018 All-Ireland winning championship. Injury ruled him out of this year's All-Ireland final but still a key figure of the squad.
---
12. Barry Nash (South Liberties)
Won Munster honours the following year at centre-forward before winning Man of the Match in the 2015 All-Ireland U21 Final. Added a second U21 crown in 2017 at corner forward. He was a regular off the bench in the 2018senior All-Ireland winning season. Transformed to corner back for the 2020 season where he excelled in starting each of Limerick's five championship games en route to the crown. 2018 Fitzgibbon cup winner.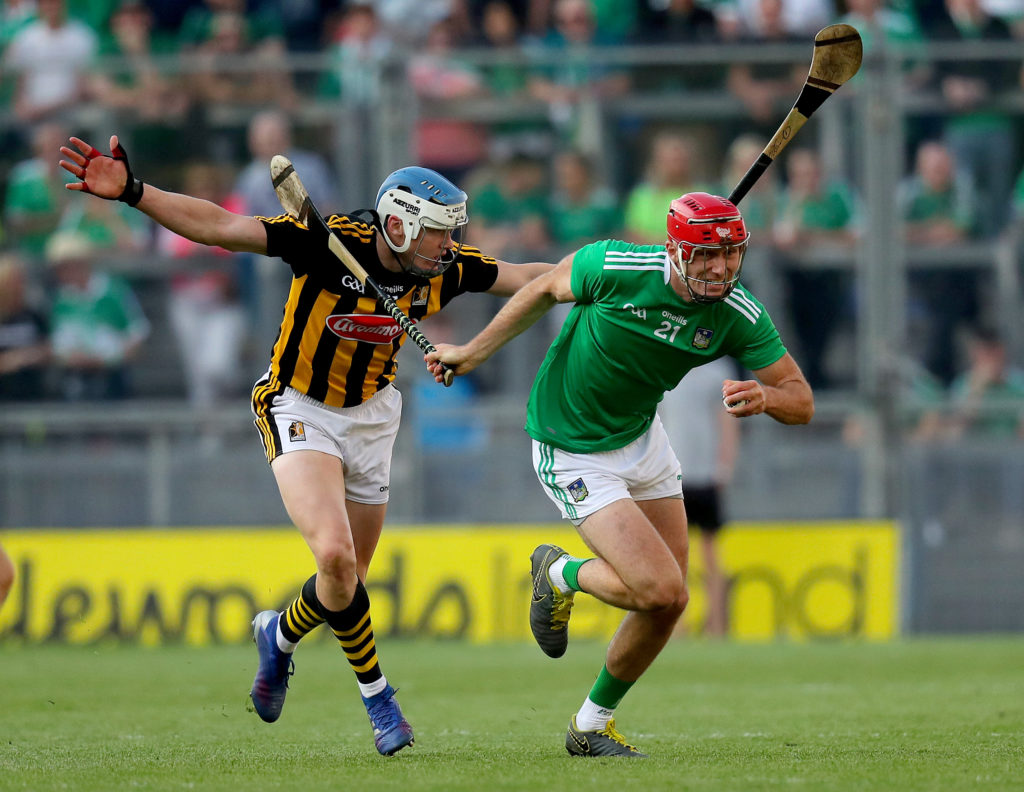 ---
13. Dean Coleman (Doon)
Overage for the minors in 2014, he would feature for Limerick U21's in their Munster loss to Clare that year. Was a part of the '15 U21 team and was back for a third year at the level in 2016. Has reached two Limerick SHC finals with Doon but fell on both occasions to Na Piarsaigh.
---
14. Tom Morrissey (Ahane)
Another to start both '13 & '14 minor finals and the '18 & '20 senior finals. Morrissey was actually a sub in the first game against Waterford in 2013, scoring a crucial goal to bring it to a replay. Has since won 2 All-Ireland U21 titles, one of which as captain and the aforementioned Liam MacCarthy triumphs. Will be nominated for HOTY for 2020 and has a Fitzgibbon cup medal to boot.
---
15. Pat Ryan (Doon)
Double All-Ireland winner, Pat Ryan has been mainly used as an impact sub for the senior squad but that contribution has been invaluable to John Kiely's side. Overage for the 2014 success, Ryan won an U21 All-Ireland at midfield where he earned an All-Star. Fitzgibbon Cup in 2018 and two Limerick SHC final appearances.
---
Substitutes
Edward Doyle (Monaleen)
Doyle was also a substitute on the 2014 side, making him one of nine to appear in both finals. Was part of that 2016 Monaleen success and has captained his club in the senior football championship. Is the only member of the side to have a Senior Football Championship medal as he also won the SFC title in 2016.
Mike Casey (Na Piarsaigh)
Casey didn't start the reply but was on the field before half time. Added an U21 All-Ireland in 2015 before joining the senior squad. Made his senior debut in John Kely's first game in charge and picked up a first Celtic Cross medal in 2018. Injured prior to the 2020 season where he collected another All-Ireland medal. Won it all at a club level alongside Lynch and Dempsey and also a Fitzgibbon cup in 2018.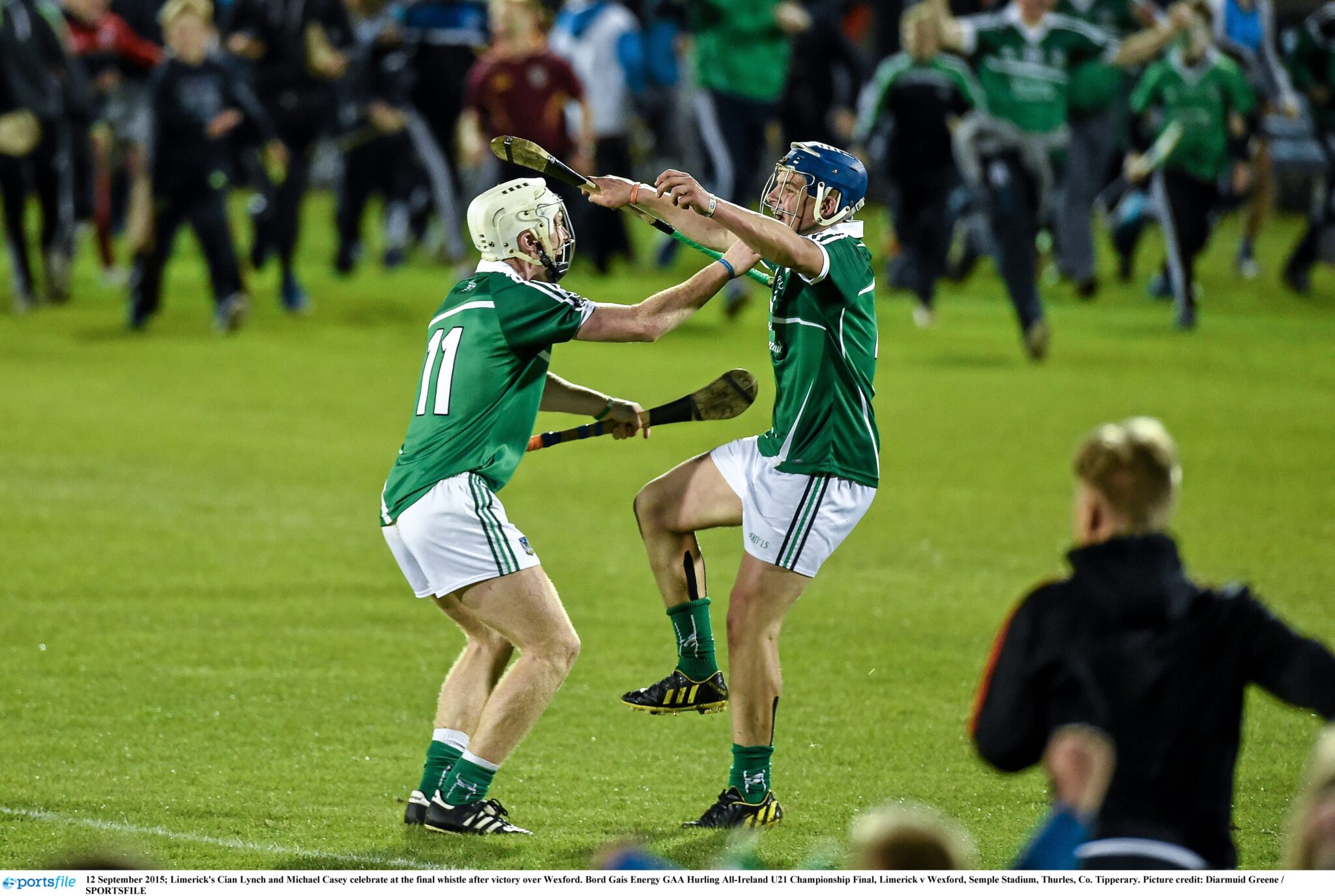 Lorcan Lyons (Monaleen)
Lyons was used off the bench in 2013 before starting the 2014 decider. Won an U21 All-Ireland medal in 2017 before graduating to the senior side in 2018 where he won an All-Ireland under John Kiely.
The post What have they achieved? Limerick's 2013 Munster minor winning squad appeared first on Sporting Limerick.