Tomás O Sé football predictions: Cork v Kerry and 'unpredictable' Roscommon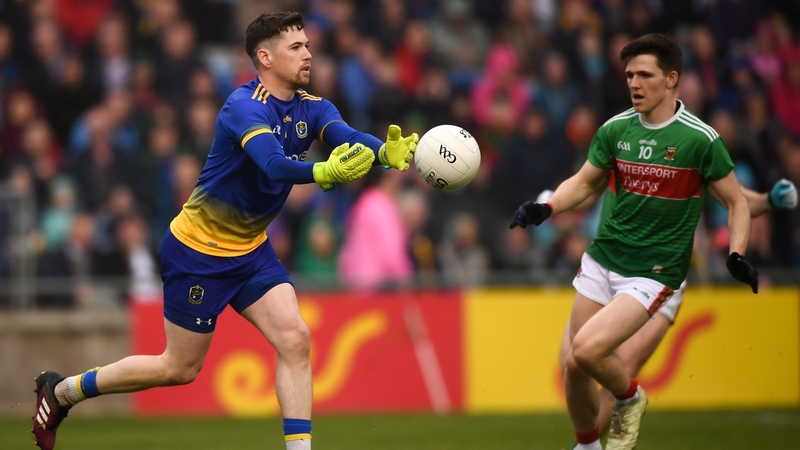 A busy weekend is in store in the provincial football championships. RTÉ GAA analyst and former Kerry All-Ireland winner Tomás O Sé has been making his predictions on the upcoming fixtures on Morning Ireland.CONNACHT

Roscommon v Mayo – Sunday, 8 November

This could be the match of the weekend. It's their unpredictability that I love about Roscommon.

They were being well beaten and well held by Armagh and yet they can just run at you and kick long ball at you. They have the talented players.

You look at Mayo, on the other side, and the things standing out for me are Aidan O'Shea being held in at full forward and he's playing brilliantly. Cillian O'Connor looks very fresh.

But for Mayo and James Horan in particular, I don't know what team he is going to pick. He's tried so many players. Mark Moran, Oisin Mullen and Tommy Conroy have really stood up.

I have great time for Mayo, I don't think they're gone away but I have a funny, sneaky feeling that Roscommon could sneak this one. I think they fear nothing in Connacht and I'll give them the nod.

LEINSTER

Dublin v Westmeath – Saturday, 7 November

You can be building up Westmeath all you like and Jack Cooney has done a good job and were nearly in line for promotion to Division 1.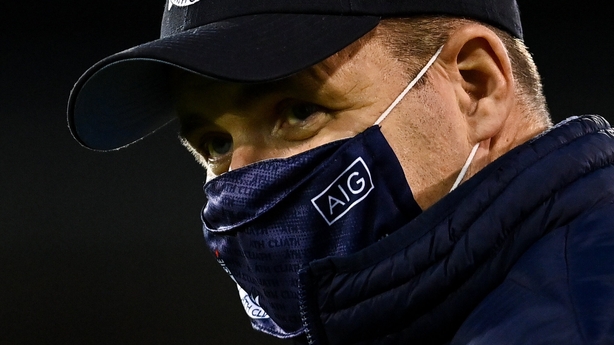 But this is only going one way and we'll be reflecting back on how Dublin set up and what players start or don't start and what way they set up. It will be a Dublin victory.
Wicklow v Meath – Sunday, 8 November
Wicklow are having a good season and they also had a great win in the championship against Wexford, not seen since the days of Micko.
They work like dogs. Aughrim is a tough place but Meath have impressed me even though they haven't got the results. I still think Meath will win.
Longford v Laois – Sunday, 8 November
Longford with Darren Gallagher in particular got over Louth narrowly last weekend and will be quite happy with the game.
Laois are a Jekyll and Hyde team, they came back in a Houdini act against Fermanagh to retain Division 2 status.
I'll go with Laois but they need to perform.
Offaly v Kildare, Sunday 8 November
Kildare lost three of their first four matches in the league and they weren't going great but they finished strong.
They beat Laois, they beat Westmeath and now is the time to be in form.
Offaly are competitive and organised under John Maughan but it's Kildare for me.
MUNSTER
Limerick v Tipperary – Saturday, 7 November
This will be interesting. Limerick caught Tipperary cold last year. It was a typical Billy Lee display. I've seen them a couple of times this year and I'm impressed with their attitude.
They might be a small, weaker county but they have really shone in the last couple of years and there is a place in the Munster final up for grabs here.
Tipperary, despite hanging on in the end, they weren't overly impressive against Clare last weekend.
They have the forwards, they have the backs but they really have to show up. I'd give Limerick every chance but I'd just about tip Tipperary.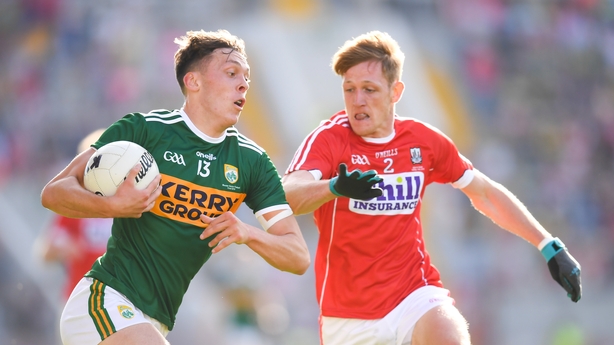 Cork v Kerry – Sunday, 8 November
It's been one-way traffic for a number of years in this fixture.
Kerry look good, their key players are playing well. But for me since the lockdown and when they've come back, it's the attitude, hunger and the way they're setting up defensively that's jumping out.
Now, they haven't had a tough test and Cork will be a tougher test than what they have faced already this year.
And even though Cork have improved since last year, I still think Kerry have improved.
I think Cork are on the right path but I can't see anything but a Kerry win.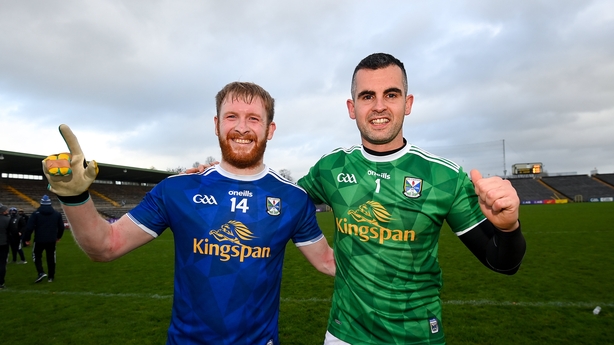 ULSTER
Cavan v Antrim – Saturday, 7 November
Cavan lit up the championship last week. Antrim have had a solid campaign in Division 4 and despite being beaten by Wicklow, they will put up a huge battle
But I think the confidence of winning last weekend will have to stand to Cavan.
If they're that little bit more direct, I think they'll win this one.
Fermanagh v Down – Sunday, 8 November
I think it's a hard one to call. Paddy Tally's teams are always hard to break down.
Ryan McMenamin will have Fermanagh primed after all that has happened in the last few weeks but if my hand was forced, I'd go with Down.
Tomas Ó Sé was speaking on RTÉ Radio 1's Morning Ireland