Talking points from the hurling championship weekend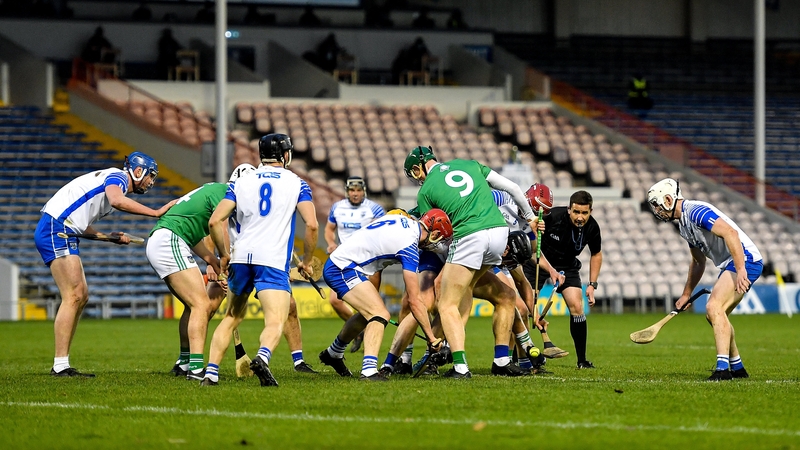 Waterford show how to rattle Limerick's cageMany expected Limerick to blow Waterford out of the water, following their dominant performances against Clare and Tippeary.

Instead, Liam Cahill's men worked like dogs and pushed the back-to-back Munster champions all the way, in what was a ruck-filled arm-wrestle of few goal chances.

"We were probably just under an awful lot more pressure," admitted Limerick boss John Kiely. "When you're put under pressure like that, you're going to make mistakes.

The Sunday Game panel were particularly taken with Waterford's tactic of allowing Limerick to take their short puckouts but then closing down the ball-carrier.

For all that, Waterford still only led the match for less than a minute and the way Limerick took control in the final quarter showed why they remain firm All-Ireland favourites.

Tipp's Top Guns grounded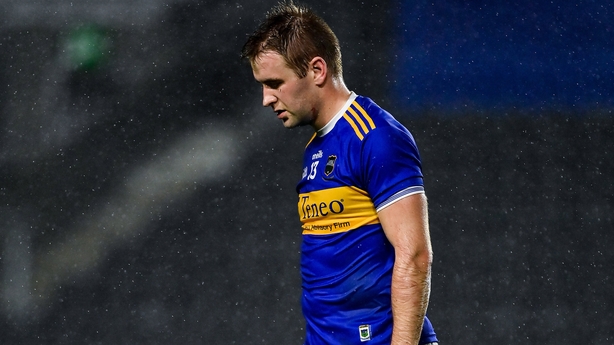 What has happened to the once-feared Tipperary full-forward line?
Seamus Callanan, John McGrath and John O'Dwyer have struck terror into defences over the last five years – filling their boots in the 2016 and 2019 All-Ireland final wins over Kilkenny when Callanan scored a combined 1-11 from play, with McGrath bagging 1-06 and Bubbles 2-05.
McGrath scored a goal against Limerick – that should have been ruled out – but was hauled off before half-time against Cork. Callanan was kept scoreless for three halves until he popped up with two points on Saturday. O'Dwyer doesn't appear to be fully fit after missing a lot of the club season with injury and has played just 10 minutes, against Limerick.
The weather could be a factor – the entire game against Limerick and first half against Cork were played in almost horizontal rain that inhibits the silkier skills. Callanan had considerably more impact after the break in the Gaelic Grounds.
Other players have stepped up however, Michael Breen hit 0-05 from midfield on Saturday and Jason Forde added 1-01 from play in addition to his dead-eye free-taking.
Callanan (32) is the reigning Hurler of the Year and contributes even when he's not scoring while the class of McGrath (26) will surely reassert itself but with two goals in as many games, Jake Morris has surely cemented his starting place. Point-scoring cameos from Willie Connors (0-01) and Paul Flynn (0-02) suggest they are also knocking on the door.
It is a welcome conundrum for Liam Sheedy, whose team are at least still in hte mix. Cork have a long time to stew over a Goldilocks kind of campaign: they were bad against Waterford, good against Dublin and middling in defeat to Tipp.
Black is the colour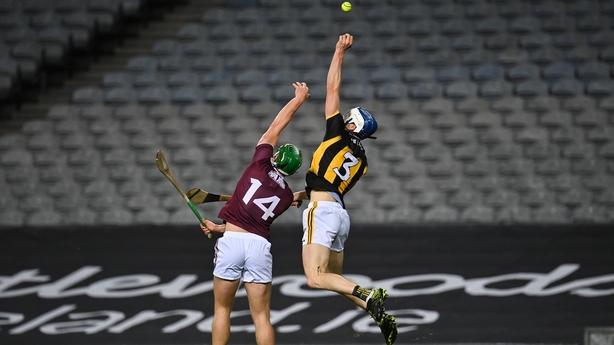 We had an early resumption to the annual 'Does hurling need a black card?' debate when Dublin's Danny Sutcliffe used his hurl to trip an advancing Paddy Purcell in his side's win over Laois three weeks ago.
On Saturday at Croke Park, Galway's Niall Burke claimed a brilliant high catch and turned for goal, only for Kilkenny full-back Huw Lawlor to keep a firm grip on his opponent's stick.
Referee Fergal Horgan couldn't even book Lawlor – under rule 5.12 (b) holding the hurl is only a yellow if it comes under the scope of persistent fouling. Sin-bins aside, surely a flagrant 'professional' foul should merit at least a yellow card.
A more general concern is how regularly the defending side – usually in packs – are being permitted to pin opponents in possession with their arms. The rules only ban holding with the hands and charging forward.
In Limerick, Tipperary's Connors threw an arm around Rob Downey's chest on the sideline to stop him and the Cork man was penalised for over-carrying. How is that in the interest of a free-flowing game?
Model stumbles
Where to now for Wexford and Davy Fitz? After the elation of 2019 and a first Leinster title in 15 years, they came back to earth with a thump in two desperately disappointing defeats to Galway and Clare.
A few key injuries, especially to Lee Chin, and the absence of the Wexican fans Davy had attracted in droves may go some way to explaining the slump but 13 and seven-point losses suggest plenty of work to do for next year. The signs are that Davy will be back to do it.
"I have year five with Wexford if I want it. The only way there will be a year five is if it is to the betterment of that team" he told RTÉ after the Clare game.
"Now, they made it pretty clear inside what they want, but we'll see. Whatever is in the betterment of them. I'll take my time and decide. It has been pretty unique and special the 3-4 years we have had, this year not so much. But there is still more in these guys."
The Tony Kelly show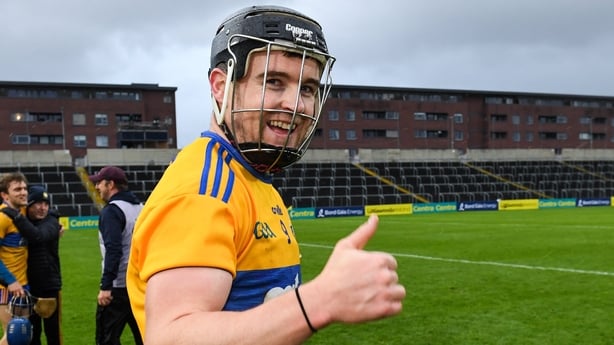 Another factor in Wexford's elimination was the latest masterclass from Tony Kelly, who scored points most mere mortals would never even attempt and took his tally to a staggering 1-45 in three matches. 1-18 of that has come from play.
He already seems nailed on for an All-Star though history suggests winning a second Hurler of the Year award is unlikely unless Clare reach at least the All-Ireland semi-final.
Last weekend's win would have given manager Brian Lohan particular satisfaction, not just for getting the better of old nemesis Davy but also for the manner in which responded to criticism of the performance against Laois.
Nonetheless, it would seem stopping Clare might be as simple as stopping Tony Kelly. Answers on a postcard…
Cats still have bite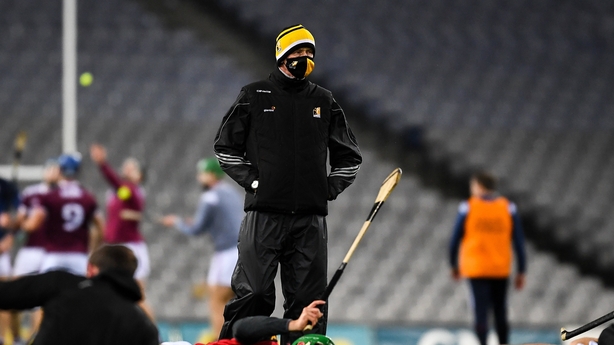 I'm not sure how popular garlic is in Kilkenny but they served another reminder on Saturday that under Brian Cody they are never truly dead until the stake is through their heart.
Very few observers would have given them much of a chance midway through the second half of the Leinster final against Galway – playing against the wind and lucky to be only five points down.
Cue a comeback that was impressive even on the long-established Cody scale.
Supersub Richie Hogan was the catalyst. He scored 1-02 (what a 1 it was) and could have had another goal but more importantly brought a new dimension to a Kilkenny attack that up until then had been firing high ball in towards Walter Walsh and Colin Fennelly with little gain.
Somewhat unfairly dismissed as lucky finalists last year they will fancy their chances in a semi-final against Clare, Tipperary or Waterford.
Galway gutted
Shane O'Neill and Galway will still be in shock that they lost that game. They bullied Kilkenny for almost an hour, only letting them stay in touch by giving away too many frees.
More than once – Joe Canning going for goal from a 20m free, Cathal Mannion passing to a marked Brian Concannon –  they spurned easy points for risky goal chances.
Even after conceding the two goals they still regained the lead, but with Hogan running the show and Galway's big defenders tiring, huge amounts of space suddenly opened up in their defence.
Their forward line faded in the second half as Padraig Walsh dominated at centre-back, only Canning, Concannon and sub Jason Flynn scoring from play. O'Neill might have to consider changes earlier next weekend.