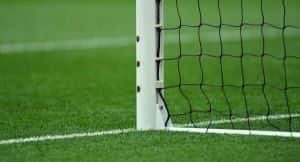 AGM 2023:
The 2023 St. Kieran's GAA club AGM took place on Friday evening last in Ardagh Hall with a large crowd in attendance. Club chairman David Woulfe and Secretary Ivan Neary gave detailed accounts of club affairs in 2022 thanking all of those who contributed to club activities throughout the year as well as congratulating the victorious Junior Hurling panel who captured the County Junior 'A' Hurling championship as well as contesting the Munster Club Final this past season.
Those in attendance were provided an update on the upcoming pitch development in Ardagh which will hopefully begin development in the coming months. We will be holding a victory social on March 11 in the Longcourt Hotel, Newcastlewest to celebrate our County Championship success and tickets will go on sale in the coming weeks.
Our senior football and intermediate hurling panels will once again be running a Premier League Last Man Standing fundraiser in the coming months with the first game week beginning on March 4. Entrance forms will be available from all panellists in the coming weeks.
The following club officers were elected for 2023.
Chairman: David Woulfe
Vice Chairman: Kieran Madigan
Secretary: Ivan Neary
Assistant Secretary / PRO: Owen Hayes
Treasurer: Tom Harnett
Assistant Treasurer / Development Draw Co-Ordinator: Ian Mackessy
Irish Officer / Health and Wellbeing officer: Aisling Hayes
Children's Officer: Deirdre Ambrose
Coaching Officers: Cormac Walsh & Kieran Madigan
Bord Na Nóg Chairman: John Lynch
Team Managements 2023:
Senior Football: Diarmuid Carroll, Owen Hayes, Donal McEnery, John O' Connor, Mikey Greaney.
Intermediate Hurling: Chris Madigan, John Fitzgerald, Conor Mahony, Jason Mullins, Donal Balfe.
Bereavements:
St. Kieran's GAA Club would like to express our condolences to the Collins family Ardagh on the recent bereavement of Eileen Collins, the Flynn family Ballymorisheen, Ardagh on the passing of Pat-Joe and the Madigan Family, Feenagh on the untimely passing of Tj this past week. May they rest in peace.
Ardagh Development Association & St Kierans GAA Club Lottery Draw:
Results for Monday 16th January 2023 as follows.
Jackpot €11,100.00
Numbers Drawn 12, 17, 23, 30
NO WINNER
Lucky Dips
€40 Deirdre Ambrose (Online)
€40 Bobby, Denis & Jen Woulfe Ardagh
€40 Pats O Connor c/o Moores
€40 Carrig Celtic FC c/o Moores
€40 Noreen Clancy Effin (Online)
Next Draw Monday 23rd January 2023 with a jackpot of €11,200.