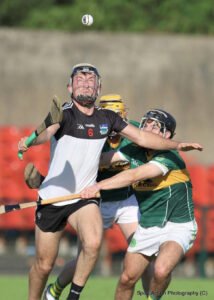 Newcastle West GAA Club Notes:
Lotto – NCW GAA Lotto €17,400:
This week's Lotto was held in 'Central Bar' Numbers were 9,22,24,28. Unfortunately, no winner of the jackpot.
€40 Jackpot winners: Jack Leahy, Kathy O'Connor, Pat Hartnett, Yvonne Ambrose, and John Paul Fitzgerald. Congratulations to all. Next Week's draw will take place in 'Whelan's Bar''.
Please support your local GAA Lotto. All funds collected go to supporting club development.
45 Drive Card Game:
Our NCWGAA Card Game commenced last Saturday in the Desmond Complex and a great night's entertainment was had by all.
Results
1st Prize James, Paul, and Martin.
2nd Prize James, Mary Kenny, and Pat Condon
Table Prizes:1. John Mulvihill, Peter Culhane. 2.John Flattery and Paddy Sheehy. 3.Mary and Tom DeLee. Raffle tickets: Josie O'Connor, Paudie Kenneally, Peter Culhane, Karen Philips.
We would like to thank everyone for attending. Thanks to Supervalu and Sheehan's for the food and Paudie Kenneally for a kind donation.
Next week kicks off at 8.20 pm. Please come and support and have a great night. Price is €10. Prizes on the night.
SCOR Sinsear:
Tra na gCeist (Quiz) takes place on Friday October 13th in Mungret at 7,30pm. If you're a wizz at a quiz please contact any member of the club to participate.
Nothing Beats Being There:
Club championship is up and running and there are still lots of games to attend and a chance to support our boys in black and white. It's great for the younger magpies to see the older magpies playing and a great way to spend a few hours in the evening or an afternoon on weekends.
U16's are free, OAP's and students €6 and adults €10 – great value for some great entertainment. Tickets can be pre-booked on NCW GAA Facebook, Instagram or twitter accounts. Fixtures are advertised on media but always check social media on the day as fixtures are subject to change.
Please come and support the Juveniles and the Seniors as they play for their club in the black and white.
Senior Fixtures:
Lyons of Limerick Premier Intermediate Hurling Championship
Newcastle West v Glenore in Killmallock @ 6pm on Saturday 9pm @6pm
Current table sees Newcastle West and Glenroe at 4 points with Glenroe ahead on score difference. Newcastle West now has two wins and two losses in this year's championship so it's all to play for yet. The boys have been progressively getting better so we are hoping for a positive result on Saturday. Please make the trip to Killmallock if you can and support the boys.
Senior Results:
Match Report –A well-earned win over Cappamore.
Lyons of Limerick Premier Intermediate Hurling Championship
NCW 0-23
Cappamore 1-17
Killmallock was the venue for this much anticipated clash between NCW and Cappamore last Saturday evening. A must win game for Cappamore who had yet to win a game in the Championship meant that it was bound to be a good contest. Newcastle West started very well with good scoring from Bryan Nix (Captain) , Eoin Hurley, Willie Hurley, and Ethan Hurley. Although the backs were caught for a goal in the first half NCW kept the score board ticking over and some excellent play especially from Ethan Hurley and Bryan Nix really produced some impressive scores. In the second half our backs held solid, and Newcastle West edged ahead for most of the game. There was a missed goal chance at 50 mins in when Bryan Nix and Ethan Hurley made great play and it just missed the net. Then Cappamore hit a purple patch and began to catch up on the scoring. At 54th min, Cappamore levelled with NCW but Thomas Quilligan, scored an excellent point to pull ahead again and NCW dug in and finished with three over on the scoreboard. NCW were by far the better team on the night. A real marked improvement game on game. Cappamore really stuck with them and fought for every score in a crucial game for them, so it wasn't an easy win by no means. Well done boys and looking forward to the next game this weekend. Referee was Johnny Murphy (Glenroe)
Team: Michael Quilligan, Aaron Neville, Maurice Murphy, Lee Wolfe, Michael Cremin, Todd Donavan, John Whelan, Ruadhan O'Connor, Ethan Hurley, Brian Hurley, Willie Hurley Jnr, Bryan Nix, Con Hayes, Mike McMahon, Eoin Hurley Subs used: Thomas Quilligan for Willie Hurley Jnr., Colm Foley for Todd Donavan and Jack O'Connor for Brian Hurley.
Scorers: Eoin Hurley (12, 10F) Bryan Nix (3), Ethan Hurley (3, 2F), Thomas Quilligan (3) John Whelan (1), Willie Hurley jnr(1),
Match Report – Junior B's defeated by Adare
West Junior B Hurling Quarter Final Championship
NCW 0-10
Adare 01-12
Game took place in Kileedy last Friday evening. Adare were hotly tipped to win this quarter final. In the first half NCW really struggled to get some points on the board and at the break Adare led 0-11 to 0-04. A red card for NCW before the break meant that NCW were facing most of the game with fourteen men. Regardless in the second half Newcastle West played better and rallied. Although they didn't come out on the right side on the night, they did themselves proud by battling to the end. Hard luck boys.
Juvenile Fixtures:
Monday August 28th Mr. Binman U15 Hurling Championship Division 2 St Kieran's (Win) v NCW
Wednesday August 30th Mr. Binman U17 Hurling Championship Division 2A Kildimo Pallaskenry 0-18 Newcastle West 2-15
Saturday September 2nd Mr. Binman U15 Hurling Championship Division 2 Croom Ballybricken Bohermore (Win) v NCW
Match Report – Great competitive win by the U17 Hurlers
Mr. Binman U17 Hurling Championship Division 2A round 4
NCW 2.15
Kildimo / Pallaskenry 0.18
On Wednesday evening last we travelled to play Kildimo / Pallaskenry in Pallaskenry in the 4th round of the championship. From the throw in both teams gave 100 %. Cathal Hayes opened the scoring for NCW with a great point under pressure from defence. Sean Lyons scored a great goal to put Newcastle West up 1.01 to 0.02.
Newcastle worked hard all through the first 30 mins and just before half time Darragh O Keeffe added a second great goal. NCW lead at half time: 2.08 to 10.
Newcastle West started the 2nd half as they finished the first half on the front foot. The backs held strong all through. Darragh Tierney brought off a fantastic save in the second half. Kildimo/Pallaskenry really played a hard competitive game and all that were present thoroughly enjoyed the play. Our midfield worked hard all through and all the forwards worked tirelessly. Must be said it was a super team performance, everyone represented the jersey with pride in a very sporting game in which both teams gave everything. Newcastle West came out on top and really showed determination and grit against a very good Kildimo/ Pallaskenry side. Well done the boys in black and white.
Team Darragh Tierney, Conor Lyons, Jack Gallagher, Ethan Coffey, Darragh O Grady, Diarmuid Lyons, Leon O Flynn, Andrew Lyons, Reece Daly, Darragh O Keeffe, Paul Logue, Diarmuid Cremin, Sean Lyons, Ashton Neville, Cathal Hayes, Killian McAuliffe, Tiernan Horgan, Rory Vaughan, Jack Gleeson, Christopher O Doherty. Sean Fitzgerald.
Declan O Grady Injured.
Juvenile Fixtures:
Monday September 4th Mr. Binman U17 Football Championship Division 2A Gerald Griffins Glin Athea v NCW in Ballyhahill @ 6.45pm
Tuesday September 5th U11 Hurling League South Liberties v NCW in Dooley Park @ 6.45pm
Wednesday September 6th Mr. Binman U17 Football Championship Division 2A NCW v Kildimo Pallaskenry in NCW @ 6.45pm
Friday September 8th Mr. Binman U15 Hurling Championship Division 2 NCW v GarrySpillane in NCW @ 7pm
Monday September 11th Mr. Binman U15 Hurling Championship Division 2 Glenquin Gaels v NCW in Monagea @ 6.30pm
Tuesday September 12th U11 Football League NCW v Fr. Casey's in NCW @ 6.45pm