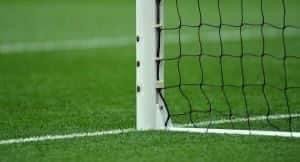 Na Piarsaigh GAA Club Notes:
Membership:
Our club membership is now up for renewal and your can pay yours on our new social media platform Clubzap.
Log on at www.clubzap.com and type in Na Piarsaigh Limerick
Limerck:
It is two defeats from 2 starts in the National Football league albeit against two of the top dogs in Gaelic Football in Derry and Dublin.
Our own Gordon Brown playing an important role in both games.
We wish the team well in the remaining games.
The hurlers came up just a little short in their opening game versus Cork running out of steam in the second half.
No sign of any Na Piarsaigh players just yet but no doubt will feature as the league progresses.
Next up are the banner in what will be a hotly contested contest.
Management:
The team managers are now in place for the upcoming season.
The senior hurlers will have Shane O Neill back at the helm.
Micheal Lynch returns as senior football manager.
James Ryan will continue on with the Intermediate Hurlers in what should be a tough season for all 3 teams.
We wish the groups all the best for 2023
Club na nOg:
It was great to have a full pitch back on Saturday with our under 6, 7 and 8s back on the training fields.
We welcome all new members and also all the members returning.
We welcome back the under 9s and 10s this conming Saturday.
If you wish to join or know of someone who does Please bring them down on any given Saturday.
You can join with Introductory membership for the first month to give you a chance to see if you like it.
You can pay the introductory membership at ClubZap | Download The Mobile App
Lotto:
The jackpot has now risen to €5800 following last weeks draw.
The numbers drawn were 02, 05, 23, 31
Lucky dip winners were Cyril Hogan, Margaret Harty and Marion Nolan.
Sellers prize went to Mick Lynch and the door prize went to Maura Wall.
Bingo:
The weekly bingo continues each Tuesday with first call at 8pm
All new comers are extremely welcome.
Snowball jackpot is €2100 in 50 numbers or less
Clubzap:
We encourage all our members to download this app as this will be our new platform for engaging with our members.
Download today and keep abreast of all things Na Piarsaigh
www.clubzap.com and na Piarsaigh GAA Club into the search.
Lip Sync:
The club are holding their first big fundraiser since covid in the form of Lip Sync Battles to be held on May 12th in the Greenhills Hotel.
Did you ever dream of being ABBA, The Beatles, Freddie Mercry or Madonna.
If you would like to be a participant of this really fun night, wwe will be holding a fun information night in the clubhouse on Fri 17th Feb at 8pm.
Contact naplipsync2023@gmail,com to apply today.