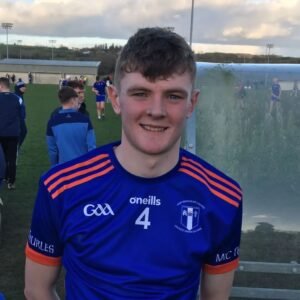 Mungret/St Paul's GAA Club Notes:
RE: Membership 2023:
Thank you to all who have joined to date. A couple of reminders to assist anyone who has yet to do so:
• If buying a family membership, please remember to add each child's details to your family profile before selecting the membership type & continuing to payment.
• Please note that female players should select LGFA and/or Camogie when registering (and not GAA).
• Finally as many teams are returning to training we encourage all players to please register for 2023 as soon as possible.
We will have an open evening for registration on Monday Feb 27th from 7.30pm to 8.30pm & again Thursday March 2nd from 7.30 to 8.30 in the clubhouse for anyone who is having difficulty registering.
Limerick Fittest Superstars:
Mungret St Paul's GAA Club Presents " Limericks Fittest Superstars " Official Launch night on Friday 24th February from 7.30 to 9.00 at Mungret St Paul's Gaa Clubhouse . Ireland's Fittest Family Creator Davy Fitzgerald will be present at the event. All are welcome.
Club Lotto:
The Mungret St. Pauls GAA Club Lotto draw which runs every Monday night, plays a huge part in the Clubs fundraising efforts. You can offer your support by playing from €2 a week online
Follow the link from our website www.mungretstpauls.com
Enter your numbers for up to a year in one go, you need never miss a draw again! When playing online you will receive the Lotto result updates by email after each draw has taken place. As the saying goes " If you are not in you can't win."
College Matches:
Congratulations to UL GAA on their Fitzgibbon cup win on Saturday 18 February 2023, Mungret St Paul's are delighted to be represented by Rory Duff on the panel.
Congratulations to MIC Thurles Hurling team who beat TUD in the Ryan Cup Final on Sunday 19 February 2023. Mungret St. Pauls are delighted to have Jack McCarthy on the team.
Congratulations to Barry Duff who was on the UL Intermediate Hurling panel who overcame DCU in their final on Sunday 19 February 2023 making it 3 wins from 3 in finals for Mungret St. Pauls players this weekend.
Condolences:
Our deepest sympathies to the Fitzgerald and O'Brien families on the passing of Brenda, sister to our club president Pa O'Brien and Denis O'Brien and their families.
https://rip.ie/death-notice/brenda-fitzgerald-adare-limerick/526758
Ar dheis Dé go raibh a hanam .
Thank You:
As we embark on our major outdoor facilities development as Chair of Mungret St Pauls GAA club it is most important to acknowledge that this Development is being led by James O Connor and Sean Ahearne . Both Sean and James have voluntarily given of their time and expertise spending hours and hours in developing the Plan , getting planning permission, dealing with all the queries ,and drawing up the contracts . To James and Sean on all our behalf a big Thank You .
Limerick Players:
An unlucky loss to the limerick U-20 Footballers against Clare on Saturday 18 February 2023. Mungret St Paul's are delighted to have 6 players on the panel with Frank Corcoran, Daragh Bridgeman, Oisin Moss, Ciaran Uwatse, Jack McCarthy and James Killian
Well done to Clare O Meara, Carol Bateman and the Limerick Ladies Football Team on a great win over Wicklow in the Lidl National League last weekend. Best Wishes to Carol for a speedy recovery.
Róisín O'Neill lined out with Limerick Ladies U14 Football Team in a challenge against Kerry.
Limerick Minor Football panel was announced, Mungret St Paul's would like to wish the team and management the best of Luck for the 2023 season, we are delighted to have Darragh Hogan, Kevin Morrow and Rory Mullins on the panel, with Liam O'Connell as a coach.
Development Update:
A big milestone for our club this week, the ball wall is up! There are a busy few weeks ahead buts its all going to plan. Next Thursday, 23rd of February at 7.30pm to 9.30pm we will be in the clubhouse for all those who joined the club investment manually for year 2 lodgements, any new members are also welcome. We will also have the VIP car stickers on the night for anyone who needs some. The online investment portal is open 24/7 so if your not already in please join us as we still need your help – https://www.mungretstpauls.com/club-development.
Scor:
Anybody interested in taking part in Scór na nÓg 2023 and representing Mungret St Pauls GAA club please contact
Anne on 087 6659817.
Scór is a GAA competition that combines all the colour and rivalry of Gaelic Games with the social/fun element of Ireland's traditional past-times. The competition was established by the GAA in 1969 with the aim of promoting Ireland's traditional past-times and culture while offering club members the chance to meet up, have fun and represent their club during the winter months while Hurling, Football, Handball, Camogie, Ladies Football and Rounders had ceased.
There are 7 events/disciplines in Scór na nÓg that cover all aspects of Irish culture. Scór na nÓg is for
people under 17 years .
Rince Foirne Céilí (Figure Dancing)
Amhránaíocht Aonair (Solo Singing)
Aithriseoireacht/Scéalaíocht (Recitation/Storytelling)
Ceol Uirlise (Instrumental Music)
Léiriú (Drama)
Bailéad Ghrúpa (Ballad Group)
Rince Seit (Set Dancing).