Limerick appeal to fans ahead of All-Ireland final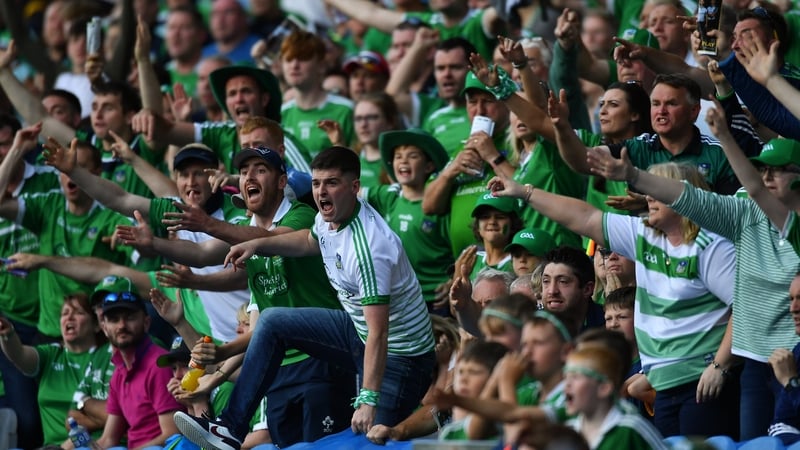 Limerick County Board chairman John Cregan says there is "huge potential" for supporters to drop their guard regarding Covid-19 guidelines ahead of the All-Ireland final, and has called for collective responsibility.The Limerick hurlers will be bidding to claim Liam MacCarthy for the second time in three years when they take on Waterford on Sunday week.

While there was an outpouring of emotion in 2018 when the Treaty men ended a 45-year wait for All-Ireland success, there will be a very different feel to the 2020 decider played behind closed doors.

In recent months, there were concerns raised over post-match celebrations during the club championships, and while there have been no such examples to date in the inter-county season, Cregan has urged the Treaty followers to continue to respect the guidelines, whatever the result in the final.

"We are asking our supporters to give their support by way of adhering to public health guidelines," RTÉ's Morning Ireland.

"We have a hugely enthusiastic supporter base that we are very proud and very appreciative of.
When we get to an All-Ireland final stage, there is huge potential for many of us to drop our guard
"On this occasion, we are very conscious of the circumstances we find ourselves in. If we cast our minds back to earlier on in the year it looked very likely we wouldn't have an All-Ireland championship.
"Thankfully we got that, and we got it on the basis of being able to play our games safely.
"The protocols that have been put in place to date have allowed for that to happen, but when we get to an All-Ireland final stage, there is huge potential for many of us to drop our guard.
"That would increase the risk of the spread of the virus, so we are really appealing to our supporters that the best way to support us on this occasion is by enjoying the special occasion in a responsible manner."
Win, lose or draw, there will be no team homecoming and said that the players will be returning to their families that night after the final.
"It's obvious to all of us that the best way to do that [show team support] is perhaps to make it a family day, stay with your family and enjoy the game on that basis."
Cregan also defended the decision to move Sunday's All-Ireland ladies football semi-final between Cork and Galway from the LIT Gaelic Grounds owing to a training session for the senior hurlers taking place at the venue on the same day.
The game will instead take place at Parnell Park with a throw-in of 1.30pm.
"The fixture was made for the LIT Gaelic Grounds on the basis that it wouldn't be required by the Limerick senior hurling team.
"That has changed since, and I think everybody was made aware at an early stage that it would have to change because we have to give priority to our senior hurlers."