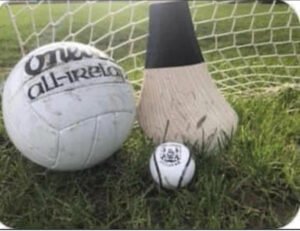 Knockaderry GAA Club Notes:
Lotto Jackpot €10,200:
Results of Draw held Thursday 22th June from Scanlons Bar
There was no winner.
Numbers drawn were 1,8,12,24
Prizes on the night: Mike Geary Jr C/O Glen Bar | Hilda Roundtree O'Donnell C/O Online | Aimee O'Connor C/O James O'Connor | Noel O'Connor C/O Knockaderry GAA | Frank & Ted C/O Glen Bar | Mary Coughlan- In house draw | Glen Bar- winning promoter
This week's draw will be held on Thursday 29th june in Halla Beag Bar with a jackpot of €10,200. Online sales cut-off time is 8.00pm the evening of each draw. Please contact your promoter to purchase tickets if you normally purchased weekly tickets. All monthly and upfront subscriptions are automatically in the draw.
Facebook: www.facebook.com/CnocandoireCLG Twitter: @KnockaderryGAA. Instagram: KnockaderryGAA. You can also contact us by email pro.knockaderry.limerick@gaa.ie
Upcoming Fixtures:
Mr.Binman U15 Hurling, Monday 3rd July, Knockaderry vs Croagh Kilfinny Rathkeale @7pm in Sean Finn park, Rathkeale
Mr.Binman U13 Hurling, Thursday 6th July, Knockaderry vs Blackrock @ 7pm in Kilfinane
Mr.Binman U13 Hurling, Thursday 20th July, Knockaderry vs Templeglantine @7pm in Knockaderry
Nick Grene sports ground maintenance county intermediate hurling Championship round 1, Thursday 3rd August, Knockaderry vs Kilmallock @12pm
Kelloggs Cul Camp 2023:
REGISTRATION CLOSES FRIDAY!!!
Registration closes next Friday June 30th at noon!!!!!
The club will host this summer's camp from Monday July 3rd to 7th at the GAA field in Knockaderry. The camp will be fun filled week of hurling, camogie, football and cul camp games that will run each day from 10am to 2pm for boys and girls from aged 6 (in 2023 or have been in junior infants since last September (2022) to 13years of age.
The camp is usually one of the highlights of the year for all club players and we encourage you to book early through the link below to secure a place!
Only bookings through the online platform will be accepted, remember that there are NO WALK UPS ON THE MONDAY MORNING OF THE CAMP!
We will have our traditional BBQ and treats on the Friday afternoon, not to be missed
Thanks everyone, we look forward to Cul camp 2023 and should you have any further questions please just get in contact with Ger Downes 0864026454.
Garden Fete:
The Rathfredagh Annual garden fete takes place on Sunday july 2nd from 12 noon to 6pm. This organisation does wonderful work for people in our community.