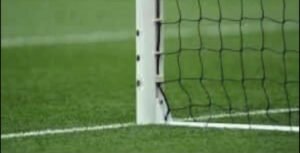 Knockaderry GAA Club Notes:
Lotto Jackpot €10,100:
Results of Draw held Thursday 11th June from Halla Beag Bar
There was no winner.
Numbers drawn were 1,8,12,24
Prizes on the night: Bridget Lane C/O Online | Mgt D Collum C/O Scanlons | Julie Mary Roche C/O Online | Eamonn O'Connor C/O Eamonn O'Connor | Gerry Ryan C/O Online | Geraldine O'Connor- In house draw | Knockaderry GAA- winning promoter.
This week's draw will be held on Thursday 22nd june in Scanlons Bar with a jackpot of €10,100. Online sales cut-off time is 8.00pm the evening of each draw. Please contact your promoter to purchase tickets if you normally purchased weekly tickets. All monthly and upfront subscriptions are automatically in the draw.
Facebook: www.facebook.com/CnocandoireCLG Twitter: @KnockaderryGAA. Instagram: KnockaderryGAA. You can also contact us by email pro.knockaderry.limerick@gaa.ie
Upcoming Fixtures:
Mr.Binman u13 hurling division 4 round 7, Thursday 22nd June Knockaderry vs Croom in Knockaderry @ 7pm.
Club Field:
Bernard Dillion has started in the field as our caretaker. Bernard takes over from Liam Kennedy as our caretaker and we wish him the very best of luck. Thanks to Liam for his service over the past three years.
Garden Fete:
The Rathfredagh Annual garden fete takes place on Sunday july 2nd from 12 noon to 6pm. This organisation does wonderful work for people in our community.