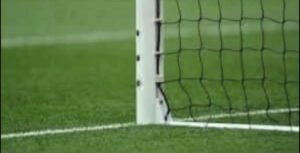 Knockaderry GAA Club Notes:
Lotto Jackpot €9,900:
Results of Draw held Friday 1st June from Halla Beag
There was no winner.
Numbers drawn were 1,9,11,16
Prizes on the night: David Wall C/O Richard Wall | Tom Meehan C/O Ted Danaher | Mairead Danaher C/O Ted Danaher | Megan Fitzgibbon C/O Tom Sheehy | Don and Helen C/O Glen Bar | Catherine Hanley- In house draw | Richard Wall – winning promoter
This week's draw will be held on Thursday 8th june in Scanlons Bar with a jackpot of €9,900. Online sales cut-off time is 8.00pm the evening of each draw. Please contact your promoter to purchase tickets if you normally purchased weekly tickets. All monthly and upfront subscriptions are automatically in the draw.
Facebook: www.facebook.com/CnocandoireCLG Twitter: @KnockaderryGAA. Instagram: KnockaderryGAA. You can also contact us by email pro.knockaderry.limerick@gaa.ie
Parish Draw 2023 – Draw 4
JUNE RESULT from the Halla Beag
1st Prize: €500
No: E15
Winner: Eithne & Noel Fitzpatrick
Promoter: Johnny Lavelle / John O Connor
2nd Prize: €100
No: E7
Winner: Betty O Sullivan
Promoter: James O Connor
3rd Prize: €100
No: M10
Winner: Ahalin NS Teachers
Promoter: Vincent Hanley
4th Prize: €100
No: C15
Winner: Liam Kennedy
Promoter: Sean Liston
5th Prize: €100
No: E6
Winner: Helen & Frank Dowling
Promoter: Pauline McMahon / Zara McGrath
Many thanks to all our subscribers who are supporting our Parish Draw
Thanks also to our the draw promoters for their continued work.
July Draw will take place on Thursday 6th July in Scanlons Bar
New subscribers always welcome. €100 for year upfront or €10 per month.
Knockaderry GAA:
Knockaderry Clouncagh Community Council
Knockaderry Camogie
Ahalin NS Parents Association
Upcoming Fixtures:
Mr.Binman u13 hurling division 4 round 6, Thursday 8th June Athea vs Knockaderry in Athea @ 7pm
Mr.Binman u13 hurling division 4 round 7, Thursday 22nd June Knockaderry vs Croom in Knockaderry @ 7pm.
Ahalin National School qualify for Boys Division 1 Hurling Final:
Ahalin National School last week qualified for the Cumann na mBunscol Division 1 hurling final with a thrilling win over a determined Broadford NS in a sunny Knockaderry last Tuesday. Earlier wins over Mahoonagh and Adare Boys put the school in the semi-final against their western rivals. It was nip and tuck early with Broadford goaling and Rían and Cathal keeping the scoreboard ticking over for Ahalin but a another couple of quick goals from Broadford gave them a commanding lead into the break, 3-4 to 0-5. Playing against the breeze in the second half, the Ahalin boys (and girls) showed great determination, with goalkeeper Tom, Conor, Jamie and the rest of the defence getting on top in defence, Rían chipping away at the lead, Diarmait, working extremely hard in the middle of the field with Maurice, Cathal and Seán looking very dangerous up front. Broadford raised a green flag again before a couple of super goals by Aimee put her school a point up. The away team never gave up and a late free at the death levelled the scores at 2-12 to 4-6. In extra time, it was very tight but a great goal from Karleigh and a couple of points from Rían and Cathal left the final score of a very exciting game, 3-14 to Ahalin and 4-7 to Broadford. The Division 1 West Final takes place this Wednesday 7th of June against local rivals Mahoonagh, N.S. Only a point separated the teams when they met earlier this year and, once more, it should be a very exciting encounter. Throw-in is 12 noon in Mick Neville Park, Rathkeale.
The previous week, also in Mick Neville Park, the Ahalin Girls did extremely well to reach the semi-final of the Division 1 Camógie competition. Exciting wins against Mahoonagh and Croagh and a defeat against Killoughteen put the girls into the semi-final. Here, the girls gave a committed performance, here, but lost out by a single point to a very talented Broadford team.