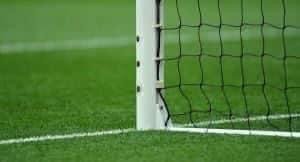 Lotto Jackpot €8,700:
Results of Draw held Thursday 9th March from the halla beag
There was no winner.
Numbers drawn were 6,16,25,31
Prizes on the night: Helen sheehy C/O Glen Bar | Frank Guiry C/O Mary Collum | Laurence Sexton C/O Bruree | Eoin O'Sullivan C/O Eoin O'sullivan | Aoife-Sarah-JJ Condon C/O Nora Condon | Johnny Kennedy – In house draw | Glen Bar – winning promoter.
This week's draw will be held on Thursday 16th March in scanlons bar with a jackpot of €8,700. Online sales cut-off time is 8.00pm the evening of each draw. Please contact your promoter to purchase tickets if you normally purchased weekly tickets. All monthly and upfront subscriptions are automatically in the draw.
Facebook: Knockaderry GAA Twitter: @KnockaderryGAA. Instagram: KnockaderryGAA. You can also contact us by email pro.knockaderry.limerick@gaa.ie
We are holding a fundraising event for Daffodil Day , Friday 24th March in Knockaderry Community Centre from 9am to 6pm. All support is greatly appreciated.
U15s:
Best wishes to the u15s who play a Feile football blitz on this Friday in Knockaderry. Both pitches will be in use on the day and we will play a number of games. Please see the full fixtures below, all support on the day would be greatly appreciated.
10:00 Belville Gaels vs Knockaderry & Granagh Ballingarry vs St. Senans
10:45 ​Knockaderry vs Granagh Ballingarry & Monagea vs Belville gaels
11:30 Granagh Ballingarry vs Monagea & St. Senans vs Knockaderry
12:15 Belville Gaels vs Granagh Ballingarry & Monagea vs St. Senans
13:00 Knockaderry vs Monagea & St. Senans vs Belville Gaels.
U17s:
Our u17s started back training on Wednesday evening last in preparation for the league which will take place in April. We were due to play Claughaun last weekend but we received a walkover. Best of luck to players and coaches in the coming weeks.
Limerck U20 footballers:
Hard luck to Mike Molloy and his Limerick u20 teammates who were beaten in the Liam O Connor cup final by Clare on Saturday. Mike managed to get the games only goal but it wasn't enough to help Limk to victory. Every best wish in preparation for the Munster championship in a number of weeks time.
Award 1 Coaching course:
Limerick Coaching and Games are rolling out two Award 1 course in the county county this spring.
The first of which will take place in Ahane GAA club on the following dates:
March 21st
March 25th
March 28th
April 1st
April 4th
The second course details are still to be finalised but will be commencing on the week of the 17th of April and will cover the south/west of county.
There will be a theory & practical element to the course on each night and will cost €50 per coach.
The Award 1 Coach Education course is the second award on the coaching pathway of Gaelic Games.
The course is aimed at coaches that have completed the Foundation Award and have experience as a coach. Ideally coaches should be working with or intend to work with the youth player (age 13 – 18) as the course content is designed towards the youth coach. The course covers a number of key modules including:
Technical Proficiency
Tactical Prowess
Team Play
Physical Fitness
Playing Facts
Psychological Focus
Communication
The focus of the course is the further development of the 'How to Coach' skills by placing the participant in situations that they will face as coaches – the organisation of games activities, activities to develop skill and activities to develop the various aspects of physical fitness.
Any coach working with teams in the club is welcome to attend and the club will cover the cost of the course.
Please contact Johnny Lavelle or Declan Nash to register your interest.
Thought of the week:
'We are what our thoughts have made us, so always keep in mind what you think.'- Swami Vivekananda