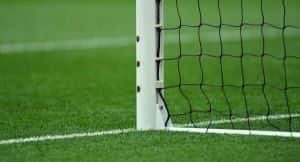 Lotto Jackpot €7,900:
Results of Draw held Thursday 12th January from Halla Beag
There was no winner.
Numbers drawn were 2, 9, 25, 31
Prizes on the night: Diarmuid O'Sullivan (JR) C/O Diarmuid O'Sullivan (JR) | James O'Connor C/O Scanlon's Bar | Sean Duffy C/O Online| Padraig Cahill C/O Padraig Cahill| John O'Connor C/O John O'Connor| Sean Condon- In house draw | Diarmuid O'Sullivan- winning promoter.
This week's draw will be held on Thursday 19th January in the Halla beag with a jackpot of €7,900. Online sales cut-off time is 8.00pm the evening of each draw. Please contact your promoter to purchase tickets if you normally purchased weekly tickets. All monthly and upfront subscriptions are automatically in the draw.
Facebook: www.facebook.com/CnocandoireCLG Twitter: @KnockaderryGAA. Instagram: KnockaderryGAA. You can also contact us by email pro.knockaderry.limerick@gaa.ie
Knockaderry/Clouncagh Drama Society:
Knockaderry/Clouncagh Drama Society will proudly present 'The Factory Girls' on January 27th& 28th and February 3rd & 5th in Knockaderry Resource centre.
Win a Dream Holiday Draw:
Win a Dream Holiday Draw will take place on January 26th in Scanlon's Bar at 10pm – one lucky winner will win a €10,000 holiday voucher on that night! Tickets are available on our social media accounts @KnockaderryGAA.
Intermediate panel players meeting on Saturday evening in Knockaderry at 7pm, all players are asked to attend, anyone unavailable please contact Noel Molloy.
Thought of the week:
Your present circumstances don't determine where you can go; they merely determine where you start' ~ Nido Qubein