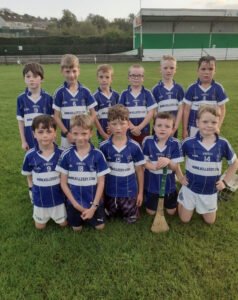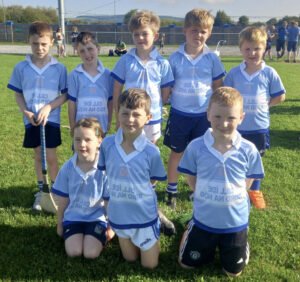 Killeedy GAA & Camogie Healthy Club Notes:
Cardiac Screening:
Killeedy Saturday 16th September 2023. Thanks to Ms. Catherine Murphy, Principal of Scoil íde Naofa, Raheenagh for use of school for event. 45 people have booked in to get Cardiac Screening. If you are unable to attend, please cancel as there a number of people on the waiting list.
Free course(s) available
Follow link for list of FREE courses in recovery and Mental Well being. https://www.eventbrite.ie/o/mid-west-aries-30819577380
FREE Online training- for Parents/ Guardians / Coaches – Jigsaw Limerick Young People's Health in mind. https://jigsawportal.learnupon.com/store
Killeedy GAA – Garda Vetting & Child Protection
If you are a coach/mentor on a team, you must complete a Garda Vetting. It is now an offence to work with any child up to age of 18 without Garda Vetting, once obtained, it lasts for 3 years.
Vetting is now completed via Foireann. All details are available here – Vetting (gaa.ie)
A person must be in receipt of a vetting acceptance letter before the person can commence their role. The Safeguarding 1 is a course you should have completed if you are involved in the coaching or mentoring of underage players.
Killeedy GAA Childrens Officer:
Cecilia Moloney 087 1214920 childrensofficer.killeedy.limerick@gaa.ie
DLP Miriam Magner-Flynn/ Mairead Lynch Chairperson.killeedy.limerick@gaa.ie
Mandated Person GAA mandatedperson@gaa.ie
Match report: U13 Killeedy Tournafulla Semi-Final
Congratulations to the U13 Killeedy Tournafulla boys on their semi-final win on Saturday 9th September against a strong Grannagh Ballingarry team. In very warm conditions our boys gave an excellent performance. They went in at half time down a point and ended level at full time. Extra time followed where Killeedy Tournafulla came out winning by one point. Well done boys..! Best of luck in the final.
Final score: Grannagh Ballingarry 1-11, Vs Killeedy Tournafulla 2-09
Bord na nÓg Fixtures:
Wednesday 13th September
Mr.Binman U17 hurling championship. Glenquin Gaels Vs Belville Gaels at 6:30pm in Coolyroe.
Saturday 16th September
Mr.Binman U17 hurling championship. Glenquin Gaels Vs Newcastle West at 11:00am in Tournafulla.
U11 Hurling. Killeedy Tournafulla V Inniscarra at 11am in Killeedy
Monday 18th September
Mr.Binman U15 hurling championship. Glenquin Gaels Vs St.Kierans at 6:30pm in Tournafulla.
Photos:
Picture 1:: Inset Here
Killeedy U9 Hurlers who played Tournafulla on 8th September
Picture 2:: Inset Here
Killeedy U7 Hurlers who travelled to Feenagh for biltz on 9th September