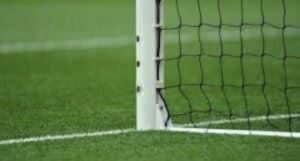 Hospital/Herbertstown GAA Club Notes:
Club Lotto Draw:
Our Club Lotto continues weekly every Monday night. Our next draw will take place in Wrights on Monday April 17th. Last week's numbers were 17, 20, 26, 27. Unfortunately, we had no jackpot winner however our lucky dip winners 5 x €20 were Padraic O Sullivan Kilfrush, Aaron Murphy Hospital, Joe Carmody Hospital, Louise Ryan Oldtown, Patsy c/o Peg. Sellers Prize Sinead O Mahoney. Next jackpot is now €10,000. Reserve Jackpot is €6,100. Tickets can be purchased in local shops from any committee member or online link available on our Facebook page. One line costs €2 or you can avail of the special offer of 3 lines for €5. All support is greatly appreciated.
https://www.klubfunder.com/Clubs/Hospital%20Herbertstown%20GAA%20Club/lotto
Club Limerick Draw 2023:
The Club Limerick Draw for 2023 will be starting again soon. When you support the #CLUBLkDraw you are supporting your local GAA club as half of your money goes to your nominated club. The purpose of the Club Limerick draw is to provide funding for our footballers and hurlers training fund from Minor to Senior grades. Please contact club officials for details. It can also be done online.
2023 Club Membership:
Membership can now be paid for the coming year. It can be bought on the An Foireann website. Its easy to register & use to pay for 2023.All players at any grade cannot take the field without paying membership. Also with payment of your club membership there will be a 10% discount on the purchase of GAA GO for the coming season which will broadcast multiple championship games in both Hurling & Football.
Fixtures:
Under 15 Division 1B Football Championship at home to Pallasgreen Mon April 17th at 6.45pm. Under 11 Hurling away to Coshlea Gaels Tues April 18th at 6.45pm. U13 Division 1B Football Championship at home to Pallasgreen Thurs Apr 20th at 7pm. South Junior A Football League away to Camogue Rovers Sat April 22nd at 6.30pm.
Result:
Under 13 Division 2 Hurling Championship H/H 3.03 Ahane 1.05.
Con & Anne Kirby Memorial Stake:
The annual Con & Anne Kirby Memorial Stake semi final took place at Limerick Greyhound Stadium on Saturday April 15th. Thankfully our dog Ryhope Beach finished 2nd in his race & qualified for the final which will take place Friday night April 21st. Well done also to Liam Moore & Deibhin Reale who competed in the Puc Fada competition.
Club Gear:
Available on O'Neill's website including our club jerseys.
https://www.oneills.com/shop-by-team/gaa/ireland/hospital-herbertstown-gaa.html
Memory Lane:
Keep an eye on our social media pages for trips down memory lane for club and county. If you have memories that you would like shared please email photo and details to Pro.hospitalherbertstown.limerick@gaa.ie and we will gladly share them.