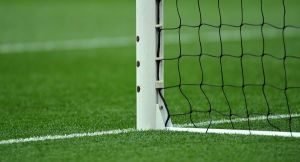 BIG TURNOUT FOR RACE NIGHT:
A massive thank you to everyone who helped make the Granagh/Ballingarry Club new training field race night fundraiser such a huge financial success last Friday night. A great night was had by all at the Longcourt Hotel Newcastlewest. After months of planning countless meetings, phone calls and emails it all came together on the night.
Thank you to our sister organisations Granagh Ballingarry Camogie and Ladies Football Clubs who rowed in behind us to make it a shared successful year. On the night we had a total of 44 races with the winner of each race receiving €100. All winners went into the drum and the overall winner of €1,000, as drawn by our independent adjudicator Fr. Tom Carroll PP, was Tom Noonan, Kilmore, Granagh. Congratulations to Tom and family, a nice way to enter the new year. Following on from this we had our auction race.
The support we received from individuals and syndicates was phenomenal – our MCs Neill Dunworth and Jimmy Chawke oversaw proceedings with professionalism, good grace, humour and fun; our hard-working treasurer Adrian Farragher was busy making payments to all the punters.
The DJ played long into the night and capped off a most enjoyable evening for all in the late attendance.
The executive of the club wish to thank everyone who helped out on the night: Cormac McCarthy, Eddie O'Brien and Mossie O'Connor on the door, our army of tellers who worked tirelessly, Seamus Twomey and Stephen Stapleton who oversaw the tote and anyone who supported this event through ad sponsorship, race sponsorship, or anyone who bought a horse. It showed the best of the parish as everybody chipped in to make it a success. All funds raised are going towards our new training pitch which will be a superb asset to all three clubs going forward.
Thanks again with particular mention of Eddie Guiry of the Weekly Observer/Vale Star and our own Laura O'Keeffe for taking photos, to all those who attended the regular meetings over the past few months, Andrew Holmes, Adrian Farragher, Andrew Holmes, Seamus Twomey, John Kearney, David Clancy, Eddie O'Brien, Laura O'Keeffe, Deirdre Keating, Mossie O'Connor, Nell Carroll, Donal O'Grady and countless others,
159 Participants in 13th Annual King of the Hill
A total of 159 participants took part in the 13th Annual Granagh/Ballingarry Club/Knockfierna King of the Hill challenge in difficult wet conditions on St. Stephen's Day.
Adult Competition winners: the Kilatal team of Harry Dore, Damon Mullane and Stephen Hickey.
Family Section winners: The Lee's Cross team of John and Liam English.
Thank you to all 159 participants who completed the course, to Denny Ahern of Denny's A Bar, Ballingarry who provided the food which was more than welcome, to Shane and Paula O'Grady and Pat and Claire Herlihy for organising the pit stop. Thank you also to Niall Carroll of Sullivan Insurance for their sponsorship and Andrew Holmes for taking photos, the organising committee and all volunteers who helped on the day. The total amount raised was €1,440 which will go towards the club's new training field.
Limerick GAA Club Season Tickets:
Limerick County GAA Board launched their 2023 club season tickets recently. The tickets will entitle the bearer to entry to all Limerick County Board club games in 2023 from minor to senior levels. The cost is €150 plus postage. Order your ticket now at limerickgaa.ie/shop/limerick-gaa-season-tickets-2023/
County GAA Club Draw:
Granagh/Ballingarry had approximately 117 members in the 2022 County GAA Club draw. There were three winners: Teresa McCarthy €3,000 in August, Joan and John O'Grady in May, Dan and Norina Sheehan in June winning €100. Thank you to our draw co-ordinator Stephen Stapleton and all who supported the draw during the year. Details of the 2023 draw which is due to commence at the end of March will be announced shortly.
Social:
Granagh/Ballingarry GAA Club will hold a combined social event in late February/early March for the presentation of 2022 West and County Junior A Football Championship medals and the silver jubilee of Granagh/Ballingarry winning the West and County Junior A Hurling Championship in 1998, organising committee David Clancy, Stephen Stapleton, Seamus Twomey, Damian O'Donovan, Shane Mulqueen and Shane O'Grady.
Sam Maguire's Pocket Watch (1923):
Sam Maguire (1977-1926) achieved post humous fame when the All Ireland Senior Football Championship trophy was presented in his memory by his friends in 1928 after fundraising efforts. Before this in 1923 his friends gave him another notable gift in the form of a gold pocket watch. At this time a pocket watch like this with an elaborate design would have been considered a status symbol/affordable only to the elite. Placed inside the pocket of a three-piece suit, it was a cultural marker and a means to perform punctuality. On the inside this pocket watch is engraved and presented to Sam Maguire by his fellow Gaels in London on his return to Ireland in 1923. A native of Dunmanway, Co. Cork, Maguire moved to London in the 1890s with his two brothers Dick and Jack where they all immersed themselves in the London GAA scene. As well as this, Maguire was involved in the Gaelic League and the Irish Republican Brotherhood which was a small, secret revolutionary body whose sole objective was to establish and maintain a free and independent republican government in Ireland. During the War of Independence Maguire used his position working in the Postal Service in London to smuggle arms to Ireland to and to intercept official state documents relevant to British military and political intentions at home.
In 1967, Maguire was elected chairman of the London County GAA Board and later a trustee at Croke Park where he played in three All Ireland Football finals as captain of the London team. Sam Maguire's pocket watch is a measure of the esteem in which he was held by his peers in GAA circles in London.
Results:
County U21A Hurling Championship Final
Murroe/boher 0-19, Newcastlewest 0-15.
County U21 C Football Championship Final
St. Senan's 1-8, Banogue 1-6
County Premier U21 Football Championship Group 1 Round 3
Fr. Casey's 5-17, Monaleen 1-6; Newcastlewest w.o. Adare scr.
County Premier U21 Football Group 1 Round 2
Newcastlewest w.o, Monaleen scr.
County Premier U21 Football Championship Group 2 Round 2
Mungret/St. Paul's 3-6, St. Kieran's 1-10.
County Premier U21 Football Championship Semi Finals
Newcastlewest 1-6, Galbally 0-5; Fr. Casey's 2-14, Mungret/St. Paul's 1-4.
County U21 A Football Championship Semi Finals
Ballysteen 0-9, Dromcollogher/Broadford 0-7; Ballylanders 3-7, Oola 1-3.
County U21B Football Championship Semi Finals
Galtee Gaels 1-12, Killacolla Gaels 1-7; Knockaderry 2-12, Belville gaels 0-8.
County Premier U21 Football Championship Final
Fr. Casey's 0-8, Newcastlewest 0-5.
County U21A Football Championship Final
Ballysteen 1-11, Ballylanders 0-6.
County U21B Football Championship Final
Galtee Gaels 0-5, Knockaderry 0-3.
Regrading:
Any Granagh/Ballingarry player wishing to be regraded from Intermediate to Junior B Hurling for 2023 should contact club secretary John Lynch at 087 2912356 as soon as possible as forms must be returned to the county secretary in early January.
Limerick GAA 2022 Yearbook:
A full review of all Granagh/Ballingarry GAA Club activities, both on and off the field, plus photos in 2022 will be included in the Limerick County GAA Yearbook due to be launched in early February. The book would make an ideal present for a family member or friend.
Membership Due:
Granagh/Ballingarry GAA Club membership fees for 2023 are now due and are €40 for adult players (€120 with club draw), €20 for students and non players who pay €100 club draw fee in full will automatically be members for 2023. Fees should be paid on or before 31st March to club registrar John Carroll or any club official. To train or play for the club you have to be insured. If you were not we ask you to do so. It is generally felt by club officers that any members or players should feel obliged to get their membership paid a.s.a.p and we must reiterate that people who have not paid will not be covered by insurance or entitled to any privilege whatsoever from our club.
Club Gear:
Granagh/Ballingarry Club tops, hoodies, tracksuits, jackets, shots and socks can now be ordered online at www.laochrasport.ie/profuct-category/clubs/granagh/ballingarry club
Club Website:
Check out our website at www.granaghballingarrygaa.ie for all the latest club news. Our club website is updated regularly and is well worth a visit. You can also follow us on Facebook at www.facebook.com/granaghballingarrygaa and on Twitter at www.twitter.com/granaghballingarrygaa
First Meeting of 2023:
Granagh/Ballingarry will hold their first special general meeting of 2023 in the clubhouse, Ballingarry on Thursday 19th January at 8.30pm sharp. All club members, particularly team managers and players, are asked to attend. This is an important meeting as a lot of business will be dealt with on the night to help with the running of the club for 2023.
€8,000 Jackpot on Saturday:
There was no winner of the €7,900 jackpot in the Granagh/Ballingarry GAA Club lottery on Sunday 1st January in Dinny A's Bar, Ballingarry. The numbers were 5, 98, 23 and 30. The lucky dips of €20 each went to Ann Stokes promoter Online, John Carroll promoter Condron's Bar, Ballingarry, Willie Fitzpatrick promoter John O'Keeffe, Margaret O'Kelly promoter Dinny A's Bar, Ballingarry. The next draw for a jackpot of €8,000 will be held on Saturday 7th January in McAuliffe's Bar, Ballingarry. Tickets are €2 each or three for €5 and are on sale in local shops, bars and from promoters. You can now also play the weekly draw online and the link to play is available on the club Facebook or Twitter which finishes at 6pm every Saturday. Thank you for your continued support.
Club Diary:
Wednesday 4th January
McGrath Cup Senior Football Group A Round 1
Cork v Kerry in Páirc Uí Rinn at 7pm.
McGrath Cup Senior Football Group B Round 1
Waterford v Limerick in Mick Neville Park, Rathkeale at 7pm.
Thursday 5th January
Munster Senior Hurling League Group B Round 1
Kerry v Cork, Austin Stack Park, Tralee at 7pm.
Munster Senior Hurling League Group A Round 2
Tipperary v Clare, MacDonagh Park, Nenagh at 1.30opm.
McGrath Cup Senior Football Group A Round 2
Kerry v Clare in Austin Stack Park, Tralee at 2pm.
McGrath Cup Senior Football Group B Round 2
Waterford v Tipperary in Fraher Field, Dungarvan at 1.30pm.
Friday 14th January
McGrath Cup Senior Football Group B Round 3
Tipperary v Limerick in Templetuohy at 2pm.
Happy New Year:
Wishing a Happy New Year to all in our club, to our friends in the Weekly Observer/Vale Star and to people everywhere who have read our column over the past 30 years.