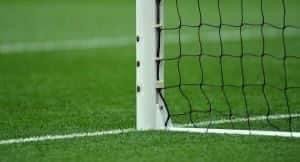 Garryspillane GAA Club Notes:
Last Man Standing:
€500 UP FOR GRABS – LAST MAN STANDING is back starting on 11th Feb (Game week 23)
Ways to Enter – Revalout €10 to 0864547543 then what's app name and team to 0872422295 or 0871248909 by 1pm this Friday 10th Feb. Entries will also be accepted on klubfunder https://www.klubfunder.com/…/Garryspilla…/TicketSales…or give entry to any committee member
Garda Vetting & Safeguarding:
All our coaches who will be involved with children up to the age of 18 years old have to be Garda Vetted and Safe Guarded. It is an easy process to go through. Garda Vetting services are available to any person over 16 fulfilling a role of responsibility with children. Consent from a parent/Guardian shall be required for applicants between 16 & 18 years of age. If you have any problem, please contact our Child Welfare Officer Caroline McGrath 087 8200463
Club Gear:
Club gear can be purchased from O'Neill's Sports Click Here : Garryspillane GAA Online Shop | O'Neills GAA (oneills.com) There is a wide range of club gear available for adults and kids.
Limerick Club Seasion Ticket 2023:
Limerick County GAA Board launched their 2023 Club season tickets. The tickets will entitle the bearer to entry to all Limerick County Board games in 2023 from minor to senior levels.
These are CLUB SEASON TICKET & NOT INTERCOUNTY SEASON TICKET
Click Here: Limerick GAA Club Season Tickets 2023 | Limerick GAA
Best Wishes:
Wishing John Kiely and the Limerick Senior Hurlers the very best of luck on Saturday in round 2 of the National Hurling League
Ireland Lights Up:
We invite all to come walk with us each Wednesday from 7pm to 8pm
Player Registration Now Due:
All players must pay their Registration prior to undertaking any club activities as you are not covered by insurance prior to registration being paid.
Registration Rates
Adult Player €50
Student Player €50
U18 Player €20
U18 Player Same Family 3-or more Children €50
Registration (this link is for player Registration only). Click here https://www.klubfunder.com/…/Garryspillan…/Membership…
Club Membership Now Due:
Please note that only those who are fully paid-up members prior to the 31st of March can be included in draws for Match Tickets or to have a vote at the club AGM.
Membership Rates
Couple Membership 2 Adults (Non-Playing) €50
Family Membership 2 Non-Playing Adults & 2/5 children u18 €50
General Membership Non Playing Adult/Student €30
To become a club member for 2023 ( This link is for Membership only)Click Here www.foireann.ie Or download the New Foireann App
Split the Pot:
6th Feb 2023, Annette Meade €103
Our next split the pot is Monday 13th February 2023.
Envelopes are available to the community in Meade's shop, Creeds shop, The Hill bar, Fogarty's bar, the Welcome Inn, The Kingdom Bar or any committee member. Available to play online until 7pm on day of draw. You can also play online at https://www.klubfunder.com/Clubs/Garryspillane_GAA_Club/ShopItems#2023_Split_the_Pot_Monday_draw
CLUB Limerick Draw 2023:
The first draw of 2023 will take place on Saturday 25th March 2023.
€10,000 Monthly, 28 Additional Cash Prizes Each Month, Exclusive STAR Prize Each Month!
Join Today (All Draws) https://www.klubfunder.com/…/Garryspillane…/TicketSales
By supporting this draw you are supporting Garryspillane GAA Club
Social Media:
You can now follow us on Facebook Twitter & Instagram.