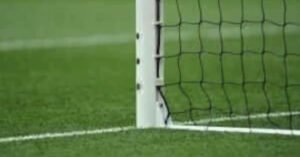 Garryspillane GAA Club Notes:
Best Wishes:
Wishing John Kiely and the Limerick Senior Hurlers the very best of luck on Sunday afternoon in Thurles.
Road Hurling:
Bank Holiday Monday 5th June, Starting at 10 o clock, Cost €10 each. Team of 3 €30
Open to both male and female. Keep the morning free and bring on a few friends
All are welcome.
Bord na nOg:
Bord Na nÓg Training continues Monday Nights 7pm to 8pm in Knocklong.
Bord na nOg Fixtures:
Mr. Binman Under 15 Hurling Division 2
Garryspillane v Patrickswell
Monday 19th May at 7pm
Venue: Knocklong
Bord na nOg Results:
Mr. Binman U15 Division 2 Championship
Garryspillane 2-08
Adare 1-14
Cul Camp 2023 Reminder:
Cul camp 2023 will take place week of 17th to 21st July . Places can be booked online at : www.kelloggsculcamps.gaa.iePlaces can be booked online at : www.kelloggsculcamps.gaa.ie
Upcoming Junior A Fixtures:
Bons Secours South Junior A Hurling League Round 5
BrureeV Garryspillane
Venue: Bruree
Date & Time to Be Confirmed
Upcoming Senior Fixtures:
Bons Secours South Senior Hurling League Round 7
Saturday 27th May, 2023
GarryspillaneV Dromin Athlacca
Throe In 7:30pm
Venue: Knocklong
Latest Results:
Bons Secours South Senior Hurling League
Played Wednesday 10th May, 2023
Garryspillane 4-21
Glenroe 1-15
South Junior A Hurling League
Played Tuesday 9th May, 2023
Garryspillane 0-12
Bruff 2 -25
Split The Pot:
Winner 15th May 2023
Michelle O'Carroll €110
Our next split the pot is Monday 22nd May 2023.
Envelopes are available to the community in Meade's shop, Creeds shop, The Hill bar, Fogarty's bar, the Welcome Inn, The Kingdom Bar or any committee member. Available to play online until 7pm on day of draw. You can also play online at https://www.klubfunder.com/Clubs/Garryspillane_GAA_Club/ShopItems#2023_Split_the_Pot_Monday_draw
CLUB Limerick Draw 2023:
Next Draw will take place on Saturday 27th May 2023
WIN €10,000 + 28 Other Cash Prizes MONTHLY AND STAR PRIZE
Join the CLUB Limerick Draw for only €10 per month & €5 goes to your nominated Club,
For only €10, be in with a chance of winning a top prize of €10,000; PLUS 29 additional cash prizes each month
PAYMENT OPTIONS
€10 per month pay as you go -https://clublimerick.ie/join-club-limerick-pay-as-you-go/
or
€8.33 per month for 12 months by Direct Debit -https://clublimerick.ie/sign-up-monthly/