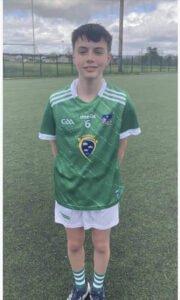 Garryspillane GAA Club Notes:
Best Wishes:
Wishing John Kiely and the Limerick Senior Hurlers the very best of luck on Saturday evening in Clare.
Bord na nOg:
Bord Na nÓg Training continues Monday Nights 7pm to 8pm in Knocklong.
Huge thanks to David Ryan of D Pack for sponsoring 2 new sets of jerseys for
our U9 and U11 hurling teams.
Cul camp 2023 will take place week of 17th to 21st July. Places can be booked online at : www.kelloggsculcamps.gaa.ie
BORD NA NÓG FIXTURES:
Mr. Binman Under 13 Hurling Division 2
Tuesday 25th April 2023
Garryspillane v Granagh Ballingarry
Throw In 6.45pm Venue: Knocklong
Mr. Binman Under 17 Hurling League Division 1A
Wednesday 26th April 2023
Doon v Garryspillane
Throw In: 6.45pm Venue: Doon
Mr. Binman Under 13 Hurling Division 2
Thursday 27th April 2023
Garryspillane v Cappamore
Throw in 7pm Venue: Knocklong
Bord nOg nOg Latest Results:
Mr Binman U15 Division 2 Championship
Played 24th April 2023
Garryspillane 2-12
Granagh Ballingarry 0-8
CLUB Limerick Draw 2023:
The first Draw of 2023 will take place this Saturday 29th April
Draw will be live on Live95fm between 11pm-12pm
Best of Luck to all that have entered.
Upcoming Junior A Fixtures:
South Junior A Hurling League
Friday 28th April, 2023
Staker Wallace V Garryspillane
Throw In 7:00pm Venue: Kilbreedy
South Junior A Hurling League
Sunday 7th May, 2023
Garryspillane V Bruff
Throw In 7:30pm Venue: Knocklong
Upcoming Senior Fixtures:
South Senior Hurling League
Thursday 27th April, 2023
Garryspillane V Kilmallock
Throw In 7:00pm Venue: Knocklong
South Senior Hurling League
Saturday 6th May, 2023
Garryspillane v Glenroe
Throw In 7:00pm Venue: Glenroe
Split the Pot:
Winner 24th April 2023 Nellie Russell €127
Our next split the pot is Monday 1st May 2023.
Envelopes are available to the community in Meade's shop, Creeds shop, The Hill bar, Fogarty's bar, the Welcome Inn, The Kingdom Bar or any committee member. Available to play online until 7pm on day of draw. You can also play online at https://www.klubfunder.com/Clubs/Garryspillane_GAA_Club/ShopItems#2023_Split_the_Pot_Monday_draw