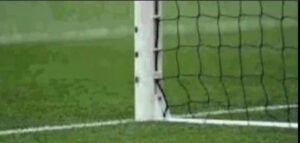 Fr Casey's GAA Club Notes:
Upcoming Fixtures:
County U21 Football Championship
Fr. Caseys Vs St. Kierans, Friday November 10th, time and venue to be confirmed
Annual General Meeting:
Fr. Caseys GAA Club AGM will take place on Monday December 4th in the GAA Clubhouse Abbeyfeale at 8.30pm sharp. We strongly encourage all club members to attend. We would love to see new faces on board as we look to grow our club. Please spread the word
Club Lotto Results – October 31st:
Fr. Casey's Club Lotto continued on Tuesday October 31st with a Jackpot of €20,000 up for grabs. The numbers drawn were 8, 14, 20 with the bonus ball 8. We had no jackpot winner but did have a match three winner claiming €500. The Jackpot for next week's draw now increases to €20,200.
The match three winner was as follows:
William Horgan €500 (Promoter: Siopa Milsean)
The match two plus bonus winners were as follows:
Trevor Dunne €50 (Promoter: Online)
Neil McGrath €50 (Promoter: Yearly)
Paddy Cahill €50 (Promoter: Square)
The lucky dip winners were as follows:
Jerry Flynn €30 (Promoter: Yearly)
Mags Healy €30 (Promoter: An Siopa Milsean)
Liz Gleeson €30 (Promoter: John Murphy)
How do you play? Simply select three numbers from 1 to 30 and one bonus number from 1 to 10. If all four chosen numbers appear the jackpot will be won or shared. A match three prize of €500 is also on offer and applies to the 1 to 30 number selection not including the bonus ball. In addition to this we also have a match 2 plus bonus and a host of lucky dip prizes up for grabs each week. The draw will run on a weekly basis, each Tuesday night at 9pm sharp. All ticket sales must be completed prior to 8pm will the draw results shared from 9pm on our Club Facebook Page.
Where can you buy a ticket? Tickets cost €2.50 and are available in a host of local shops including Gala Killarney Road, An Siopa Milseán, Kathleens Foodstore, Sheehy's Hardware, Danny Scanlon's, Lanes Foodstore, Cryle View Cleaners, Needles & Pins, The Ploughman, Jack O'Rourkes, Glorach Bingo, DP Lyons Bar, Mag Nash and John Murphy. You can also play Online @ https://www.klubfunder.com/Clubs/FrCaseys/Lotto with the option of reoccurring draws, yearly tickets and Quick Pick function available.
Club Limerick Draw:
The Club Limerick Draw continues on Saturday November 25th, the eighth of ten monthly draws with another prize fund of €21,000 up for grabs. This includes a €10,000 monthly jackpot prize, 28 other cash prizes and an exclusive star prize. For November, the star prize is a €500 Smyths Voucher. There will also be concluding draws on December 16th and January 6th
With 50% of the entrant fee returned to local club, the remainder going towards the county teams, the Club Limerick Draw is a vital source of funding for our local club and we are extremely grateful to all our supporters who participate in this draw each year. The cost of entry is just €10 per draw. We recommend signing up online @ www.clublimerick.ie, selecting Fr. Caseys as the nominated club during the process. For more info please feel free to contact any committee member
Friday Night Card Game:
The weekly progressive 41 card games continue every Friday night in the GAA Clubhouse, starting at 9pm sharp. Please spread the word and bring a friend, old and new faces are more than welcome.
The following are the results on Friday November 3rd:
Winners (15 games): Frank Curtin, Curly Harnett, Dan Joe Casey
Runners Up (After Play-Off): Nora Lyons, John Lyons, Dan Brosnan
Table Prize: Kate Lenihan, Geobnath Scannell, Patrick Murphy
Door Prize: Kim Healy
Raffle: JD Foley, Dan Joe Casey, Nora Lyons, Liam O'Connor, John Lyons
O'Neills Online Club Shop:
Our Online Club Shop has recently been updated with new product lines. Have a look at the following link to treat yourself to something nice or find a Christmas present for someone special – https://www.oneills.com/shop-by-team/gaa/ireland/fr-caseys-gaa.html
GAA Clubhouse Facilities:
If you are looking a suitable venue for meetings, parties, events etc., please note that our GAA Clubhouse might be the perfect fit. Offering a fully stocked bar & dance-floor, adequate parking and a newly renovated interior we are very proud of our existing facilities. If you wish to find out more please feel free to email our club secretary on secretary.frcaseys.limerick@gaa.ie.
Club Website:
Check out our club website at www.frcaseysgaa.ie for all the latest club news, fixtures, results and lots more. Our club website is updated regularly and is well worth a visit. You can also follow us on Facebook at www.facebook.com/frcaseysgaa and on Twitter at www.twitter.com/frcaseysgaa