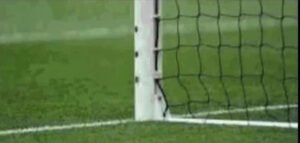 Fr Caseys GAA Club Notes:
Upcoming Fixtures:
County Minor Football Final
Fr. Caseys Vs Monaleen, weekend of October 27th – 30th, date, time and venue to be confirmed
County Minor Football Semi-Final
Fr. Caseys 3-11 Oola 1-12
Congratulations to the Fr. Caseys Minor Footballers who reversed a five point half time deficit last Saturday in Mick Neville Park to emerge victorious with five points to spare over a gallant Oola side in a nail biting County Semi-Final. This young side have won every game since their opening round defeat to Monaleen. In the final this weekend, they will face a fancied Monaleen side who have been equally as impressive in this year campaign. Fr. Caseys who are bidding to capture the County Minor title for a remarkable sixth time in a row will face their biggest test yet. We wish all the players including the management team of Gerard O'Connor, Kevin O'Connor, John Francis Murphy, James O'Connell and Humphrey Doody the very best of luck. Hopefully a large Abbeyfeale crowd will be in attendance to cheer on the team. At the time of print the date, time and venue have yet to be confirmed. This will be advertised closed to the time on our Club Facebook page.
County Senior Football Semi-Final
Fr. Caseys 2-12 Adare 2-15
Fr. Caseys Senior Footballers travelled to Newcastle West last Saturday to face Adare in a repeat of the 2022 county semi-final, this time hoping for a more favourable outcome. Despite Adare raising the first white flag, Fr. Caseys would register the next four points with both Eliah Riordan and Adam Fitzgerald with a brace of well-taken scores. Adare reduced the margin to two before they rattled Fr. Caseys with two goals in a five-minute spell to turn the game on its head. Now trailing by four points, Fr. Caseys replied with a brace of points, the latter coming from the trusted boot of Dylan Quirke. In the final five minutes of the half, Adare would outscore the Abbeyfeale men three points to one to take a comfortable four-point advantage into the break. The first half goals had rocked Fr. Caseys but they was plenty of positives to take from the opening period to suggest a comeback was more than possible. The half time score was Adare 2-05, Fr. Caseys 0-07.
A free from Martin Scannell just after the break reduced the margin but then Adare kicked four points without reply and with twenty minutes remaining the contest looked over. Trailing by seven points the margin could have been worse only for a great save by Shane O'Connell to deny a third goal. Two Fr. Caseys points kept the game alive but with seven minutes left we needed goals and fast. Rory O'Brien ran at the defence and offloaded to Dylan Quirke who shot for goal, the initial shot was blocked but the rebound deflected off an Adare leg and ended up in the net. An opportunist goal but it was a lifeline for Fr. Caseys. Both teams then traded points, Donagh Kelly firing over when a second goal chance was available. When Adare kicked their eleventh point on the stroke of full time it looked like the game was over but deep in injury time a goalmouth scramble saw one of our forwards fouled and a penalty was deservingly awarded. Up stepped Eliah Riordan to drill the ball into the top left hand corner and the teams were level. The final whistle went and the teams were heading to extra time with the score at 2-11 each.
Team captain Daniel Daly kicked the opening point of extra time but a brace of points from Adare gave them a one point half time cushion. Adare added two more points and the margin was three points once more as time was running out. Fr. Caseys again laid siege on the Adare goal looking for a last gasp leveller but this time the Adare defence stood firm. After a brilliant display our seniors fell just short but can hold their heads up high. Well done to all the players and management for their effort and dedication throughout the year. The club are very proud of the commitment given and wish those involved in the U21 championship in the coming weeks the very best of luck. Age is definitely on the side of the majority of this team and we have no doubt they will return stronger. The final score was Adare 2-15, Fr. Caseys 2-12.
Club Lotto Results – October 17th:
Fr. Casey's Club Lotto continued on Tuesday October 17th with a Jackpot of €19,600 up for grabs. The numbers drawn were 13, 16, 20 with the bonus ball 8. We had no jackpot, match three or match two plus bonus winner this week. The Jackpot for next week's draw now increases to €19,800.
The lucky dip winners were as follows:
Louise Guilfoyle €30 (Promoter: Online)
Tanya O'Connor €30 (Promoter: John Murphy)
Mike Foley €30 (Promoter: Yearly)
Breda Lenihan €30 (Promoter: Square)
How do you play? Simply select three numbers from 1 to 30 and one bonus number from 1 to 10. If all four chosen numbers appear the jackpot will be won or shared. A match three prize of €500 is also on offer and applies to the 1 to 30 number selection not including the bonus ball. In addition to this we also have a match 2 plus bonus and a host of lucky dip prizes up for grabs each week. The draw will run on a weekly basis, each Tuesday night at 9pm sharp. All ticket sales must be completed prior to 8pm will the draw results shared from 9pm on our Club Facebook Page.
Where can you buy a ticket? Tickets cost €2.50 and are available in a host of local shops including Gala Killarney Road, An Siopa Milseán, Kathleens Foodstore, Sheehy's Hardware, Danny Scanlon's, Lanes Foodstore, Cryle View Cleaners, Needles & Pins, The Ploughman, Jack O'Rourkes, Glorach Bingo, DP Lyons Bar, Mag Nash and John Murphy. You can also play Online @ https://www.klubfunder.com/Clubs/FrCaseys/Lotto with the option of reoccurring draws, yearly tickets and Quick Pick function available.
Club Limerick Draw:
The Club Limerick Draw continues on Saturday October 28th, the seventh of ten months draws with another prize fund of €21,000 up for grabs. This includes a €10,000 monthly jackpot prize, 28 other cash prizes and an exclusive star prize. For October, the star prize is €500 Worth of Home Heating Oil with Shreelawn Oil.
With 50% of the entrant fee returned to local club, the remainder going towards the county teams, the Club Limerick Draw is a vital source of funding for our local club and we are extremely grateful to all our supporters who participate in this draw each year. The cost of entry is just €10 per draw. We recommend signing up online @ www.clublimerick.ie, selecting Fr. Caseys as the nominated club during the process. For more info please feel free to contact any committee member
Friday Night Card Game:
The weekly progressive 41 card games continue every Friday night in the GAA Clubhouse, starting at 9pm sharp. Please spread the word and bring a friend, old and new faces are more than welcome.
The following are the results on Friday October 20th:
Winners (14 games): James Connell, Fintan Quirke, Connie Collins
Runners Up (13 games): Mike Donoghue, Dan Scanlon, Patsy Murphy
Table Prize: Sean O'Connor, Beth Collins, Eamon Scannell
Door Prize: Seamus Lane
Raffle: Eamon Scannell, Liam O'Connor, Maureen Fitzgerald, Seamus Lane, Dan Brosnan
Club Website:
Check out our club website at www.frcaseysgaa.ie for all the latest club news, fixtures, results and lots more. Our club website is updated regularly and is well worth a visit. You can also follow us on Facebook at www.facebook.com/frcaseysgaa and on Twitter at www.twitter.com/frcaseysgaa