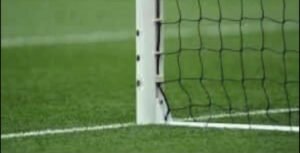 Fr Casey's GAA Club Notes:
Upcoming Fixtures:
County Senior Football Championship
Fr. Caseys vs Newcastle West, Thursday June 29th in Tournafulla at 7.30pm
County Intermediate Football Championship
Fr. Caseys vs Castlemahon, Friday June 30th in Dromcolliher at 7.30pm
Limerick GAA:
Well done to the Limerick Masters Football Team who recorded an impressive 3-13 to 2-12 victory away to Westmeath last Saturday. Both Seamus Lenihan and Maurice O'Connor lining out last weekend in the full back line. This win leaves them with two wins from four games with two more league games remaining. The next outing is on July 22nd in Rhebogue against Roscommon before an away trip to Cork the following Saturday.
Club Limerick Draw Results:
The third of ten Club Limerick Draws for 2023 took place last Saturday June 24th. Well done to Conor O'Sullivan, Tournafulla who claimed the €10,000 jackpot prize and Jeremiah O'Connor, Athea who scooped the second prize of €3,000. Unfortunately we had no club winner in this month's draw.
There is still plenty of time to enter the remaining draws with some fantastic prizes on offer, a top cash prize of €10,000 each month, a star prize and 28 other cash prizes ranging from €3,000 to a minimum €100. Sign up online at www.clublimerick.ie and nominate Fr. Caseys as your chosen club. You can chose to pay as you go monthly, via direct debit or all in one. With 50% of money raised returned to the local club we strongly encourage all club members to get involved.
Club Lotto Results – June 20th:
Fr. Casey's Club Lotto continued on Tuesday June 20th with a Jackpot of €16,200 up for grabs. The numbers drawn were 10, 16 & 24 with the bonus ball 4. We had three match 2 plus bonus winners claiming €50 each. The Jackpot for next week's draw now increases to €16,400.
Match 2 plus Bonus winners:
Dave Walsh €50 (Promoter: Online)
Kieran Wynne €50 (Promoter: Square)
JD Harnett €50 (Promoter: Cryle View Cleaners)
The lucky dip winners were as follows:
Mary Lyons €30 (Promoter: Online)
Noreen Culhane €30 (Promoter: Mag Nash)
Bridget Flaherty €30 (Promoter: Liam O'Connor)
How do you play? Simply select three numbers from 1 to 30 and one bonus number from 1 to 10. If all four chosen numbers appear the jackpot will be won or shared. A match three prize of €500 is also on offer and applies to the 1 to 30 number selection not including the bonus ball. In addition to this we also have a match 2 plus bonus and a host of lucky dip prizes up for grabs each week. The draw will run on a weekly basis, each Tuesday night at 9pm sharp. All ticket sales must be completed prior to 8pm will the draw results shared from 9pm on our Club Facebook Page.
Where can you buy a ticket? Tickets cost €2.50 and are available in a host of local shops including Gala Killarney Road, An Siopa Milseán, Kathleens Foodstore, Sheehy's Hardware, Danny Scanlon's, Lanes Foodstore, Cryle View Cleaners, Needles & Pins, The Ploughman, Jack O'Rourkes, Glorach Bingo, DP Lyons Bar, Mag Nash and John Murphy. You can also play Online @ https://www.klubfunder.com/Clubs/FrCaseys/Lotto with the option of reoccurring draws, yearly tickets and Quick Pick function available.
Club Website:
Check out our club website at www.frcaseysgaa.ie for all the latest club news, fixtures, results and lots more. Our club website is updated regularly and is well worth a visit. You can also follow us on Facebook at www.facebook.com/frcaseysgaa and on Twitter at www.twitter.com/frcaseysgaa