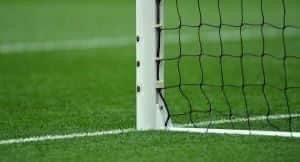 Fr. Caseys GAA Club Notes:
Championship Draw 2023:
The Limerick Club Championship Draw for 2023 occurred in recent weeks and both our Senior & Intermediate Footballers have been given challenging tests for the year ahead.
In Group 1 of the Senior Championship we will face last years county champions Newcastle West along with Claughaun, St. Kierans, Oola and Kildimo/Pallaskenry. As with last year there will be two groups of six with the top team qualifying for the semi-finals and the next two entering the quarter-final stages. After reaching the semi-finals last year we will be hoping the team can go one step forward this year, to challenge for their first title since 2009 and ultimately win the county title for the first time since 2006. No dates have yet been set for round 1 of the championship but it is likely to be late July once both All Irelands have been played. In the interim, the county league will take centre stage.
In Group 2 of the Intermediate Championship we will face Crecora, St. Senans, Galbally, St. Patricks and newly promoted Castlemahon. After a challenging campaign last year, the team will be looking to build on recent under 20 and Minor successes and make a bigger impact this time round.
Limerick Football:
The Limerick Senior Footballers will travel to Louth next Sunday for round 3 of the National League, looking to collect their first points of the Division 2 campaign. Louth who also gained promotion from Division 3 last season are also pointless after two games. This will be a stern test away to Mickey Hartes men but hopefully lady luck will smile on Limerick to kick start their 2023 season. Best of luck to all involved including Adrian, Fiachra and Eoin.
The Limerick U20 Footballers started their championship preparation last Saturday when they defeated Tipperary by 2-08 to 0-10 in Rathkeale in the opening round of the Liam Connor Cup. The team was captained by our own Diarmuid Buckley with Ronan Quirke starting in the full forward line.
Club Membership Fees:
Fr. Casey's GAA Club 2023 Membership Fees are now due. All club players are requested to have their membership fees fully paid before March 25th and return to competitive action. This year we are advising all membership fees to be paid through the Fioreann app. Once registered you will see the list of payment options available for underage, adult and non-playing members. Those who include a yearly club lotto subscription with their membership will be included in all club draws for inter-county tickets including any potential All Ireland Finals involving Limerick. If there is any queries on this new process please feel free to contact any committee members for assistance.
Limerick Development Draw:
The 2023 Club Limerick Draw returns on Saturday 25th March with a top cash prize of €10,000 on offer each month plus a host of additional cash prizes. With 50% of money raised returned to the local club we strongly encourage all club members to get involved. This year we advise you to sign up online at www.clublimerick.ie. Those nominating Fr. Caseys as their club and choosing the €100 one-time payment option will be included in all club draws for inter-county tickets including any potential All Ireland Finals involving Limerick.
Club Lotto Results – February 7th:
Fr. Casey's Club Lotto continued on Tuesday February 7th with a Jackpot of €17,400 up for grabs. The numbers drawn were 5, 6 & 30 with the bonus ball 1. We had no jackpot winner this week but did have a match 2 plus bonus winner. The Jackpot for next week's draw now increases to €17,600.
The Match 2 plus Bonus winner:
Grace Cuddihy €100 (Promoter: Yearly).
The lucky dip winners were as follows:
Bridget Flaherty €30 (Promoter: Liam O'Connor)
Sean O'Connor €30 (Promoter: Yearly)
Daniel O'Donnell €30 (Promoter: Square).
How do you play? Simply select three numbers from 1 to 30 and one bonus number from 1 to 10. If all four chosen numbers appear the jackpot will be won or shared. A match three prize of €500 is also on offer and applies to the 1 to 30 number selection not including the bonus ball. In addition to this we also have a match 2 plus bonus and a host of lucky dip prizes up for grabs each week. The draw will run on a weekly basis, each Tuesday night at 9pm sharp. All ticket sales must be completed prior to 8pm will the draw results shared from 9pm on our Club Facebook Page.
Where can you buy a ticket? Tickets cost €2.50 and are available in a host of local shops including Gala Killarney Road, An Siopa Milseán, Kathleens Foodstore, Sheehy's Hardware, Danny Scanlon's, Lanes Foodstore, Cryle View Cleaners, Needles & Pins, The Ploughman, Jack O'Rourkes, Glorach Bingo, DP Lyons Bar, Mag Nash and John Murphy. You can also play Online @ https://www.klubfunder.com/Clubs/FrCaseys/Lotto with the option of reoccurring draws, yearly tickets and Quick Pick function available.
Friday Night Card Game:
The weekly progressive 41 card games continue every Friday night in the GAA Clubhouse, starting at 9pm sharp. Please spread the word and bring a friend, old and new faces are more than welcome.
The following are the results on Friday February 10th:
Joint Winners (13 games): Kate Lenihan, Maura Scannell, Geobnath Scannell
Joint Winners (13 games): Connie Collins, Timmy Harnett, Fintan Quirke
Table Prize: Nora Lyons, John Lyons, Dan Brosnan
Door Prize: Mike Donoghue
Raffle: Laurance McAuliffe x 2, Kate Lenihan, Pat Collins, Tony Purcell
Club Website:
Check out our club website at www.frcaseysgaa.ie for all the latest club news, fixtures, results and lots more. Our club website is updated regularly and is well worth a visit. You can also follow us on Facebook at www.facebook.com/frcaseysgaa and on Twitter at www.twitter.com/frcaseysgaa