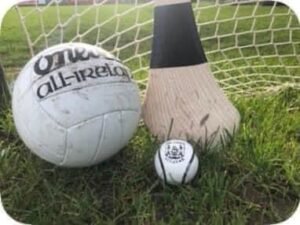 Fedamore GAA Club Notes:
Fedamore February 5K:
Fedamore GAA 5k run/walk series returns to Fedamore on Thursday February 2nd and will run for four evenings (2nd, 9th, 16th and 23rd).
We will have a challenging, stewarded, lit up course suitable for all, with tea and coffee available in club house after each race.
Registration is from 6.30pm at the club house each evening with race starting at 7pm sharp.
The cost is €5 per night with all proceeds supporting our clubs development. All are welcome whether you are in pre season, mid season, post season or just want to come run as fast as you like or simply walk with your friends and family!
Bord Na nOg:
All underages will return in coming weeks with teams for all ages- U7 to U17.
Contact:
Mike clohessy u17 0896091736
Isaac O'Callaghan u15 0868822682
Kevin power u13 0879113126
Jason O'Dwyer u11 0877425571
Derrick Noonan u9 0879590996
Joe Powell u7 0861637183
Lotto:
Fedamore GAA Lotto:
Next Draw MON 6th February 2023 at The Community Centre – 8pm- Jackpot €4,200
No Jackpot Winner
Last Weeks numbers: 13, 14, 22, 25
Lucky Dip Winners €25 each
Tom Hayes;
Emily O'Dwyer ;
Martin Scanlon C/o John McMahon;
Lorna Donohue
The club would like to thank all sellers and supporters. Tickets can be bought online: http://lottoraiser.ie/FedamoreGAA/ (http://lottoraiser.ie/FedamoreGAA/)or by direct debit. Contact Eoghan Hurley (0861635248) for more details.
Registration:
Registration is due for the upcoming year and the following are membership options payable before 31st March Deadline:
Player-€40
Student –€25
Child–€25
Non Playing Adult –€30euro
Club Limerick Development Draw – 100euro = Free membership
Family(2Adult+ 3 children U16) + Limerick Development Draw = 150euro
Family (2 Adult +3children U16) – 80euro.
1. Payment Details to : Direct
To (Bank): Bank Of Ireland, 125 O (https://www.google.com/maps/search/125+O+Connell+Street,+Limerick?entry=gmail&source=g)'Connell Street, Limerick (https://www.google.com/maps/search/125+O+Connell+Street,+Limerick?entry=gmail&source=g)
Sort Code: 90-43-09
BIC: BOFIIE2D
IBAN : IE29 BOFI 904309 46729614
Name of Account:Fedamore GAA
2. Pay through the official GAA online system Foireann- http://www.foireann.ie/ (http://www.foireann.ie/)
If not already registered on the system please create an account and then select Fedamore as your club. Select Memb
ership section from the left hand column and then you will see all the available Membership Options for Fedamore (Highlighted below).
Select the applicable membership option and pay online.
3. Pay membership direct to a committee member.