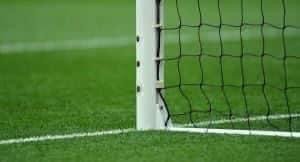 Dromin/Athlacca GAA Club Notes:
Limerick GAA:
Congratulations to Sean Morrissey who has been named Limerick Minor (U17) Hurling captain for 2023. This is a very proud achievement for Sean & his family and a great reward for their hard work and dedication. It is also a huge honour for our club and testament to the great work being done by all coaches, mentors & parents involved in the juvenile club. Well done Sean and best of luck in your upcoming campaign.
Club Limerick Draw:
Draw Promoters are in the process of contacting all their current members, to once again join and your continued support here is really appreciated. If anyone new would now like to participate and sign up to the 2023 CLUB Limerick Draw, you can contact any committee member for further details OR please go online using link ~ clublimerick.ie/draw and complete the online details.The first Club Limerick Draw of 2023 will take place on Saturday, 25th March. This draw is a fantastic way to support both Club and County as 50% of your entry money goes directly back to your club, and we were lucky enough to have a few winners within the club in last years draws. To join for 2023 membership and be in with a chance of winning the €10,000 monthly top prize or an Exclusive Star Prize visit clublimerick.ie/draw or contact any club committee member.
Limerick GAA Referee Recruitment Drive:
A great way to stay involved in the game other than playing is to become a referee. This is a great opportunity to "give something back" while helping to develop personnel skills that are of value
in all walks of life. If you're interested in becoming a referee, then contact Donnacha O'Callaghan @ 087 0674984 or Patsy Coffey @ 087 9160344 to register for courses.
Ongoing PRO Notes:
If anyone has any senior or juvenile club-related notes they wish to be shared please feel free to contact me on 0872620325 and I will do my best to have them included.