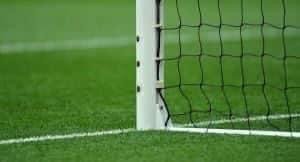 Croom GAA Club Notes:
2023 CLUB Limerick Draw:
The draw is almost ready to be launched. Apologies for the delay.
Please see below some important club dates & information that will help you for promotion for the year ahead.
Brochures
I have copies of generic brochures (together with jpeg version of same) and we hope to have the printed version to distribute to you all by next week.
Important Dates
• The March (1st) CLUB Limerick Draw 2023 will take place on Saturday 25th March 2023 during the Limerick Live 95 Sports Program. All other draws will take place on the last Saturday of each month.
• The deadline for accepting Club Membership changes will be Monday March 6th at 4pm. Any change to membership after this time will not be guaranteed in the draw.
Membership Listing
I will require you to provide me with:
· a list of names to be withdrawn &
· a list of new members
Please REPLY TO THIS EMAIL & COPY info.clublimerick@gaa.ie on any changes you require
Print Material
If you need posters for your local shops or any print material from the office, please let me know and I can prepare and distribute same for you.
Social Media:
We would be grateful of your assistance in promoting the CLUB Limerick Draw 2023 on your Social Media Platforms. In 2022 we worked monthly on promoting the CLUB Limerick Draw and this lead to an increase of purchases for the draw online, this proves to us that all work completed on Social Media pays off. Thank you for your assistance and it would be great if you could continue to repeat same.
Please see below text to be included with promotion of brochure.
Limerick GAA & (INPUT WITH YOUR OWN CLUB NAME) Need Your Help for 2023!
Let's give our Clubs & our County hurlers & footballers the best chance possible in preparing for future success.
Sign up to the 2023 CLUB Limerick Draw today.
For only €10, be in with a chance of winning a top prize of €10,000; PLUS 29 additional cash prizes each month!
You'll also get the chance to win an exclusive STAR PRIZE each month. In March be in with a chance of winning A 2 night stay at An Grianan Hotel Donegal PLUS A €250 One4All Voucher.
Log onto clublimerick.ie/draw to join today
CLUB Limerick Draw 2023 – 'Supporting the Future Success of our Clubs & County Team'.
If you have any questions, please do not hesitate to contact me.
Croom Lotto: Croom G.A.A.
Play Online: https://www.lottoraiser.ie/Croom/
Weekly Lotto Draw
Next Week's Draw 20th February 2023
No Jackpot Winner
€ 6,400
Croom GAA Clubhouse
Numbers drawn: 18, 27, 28, 32
Lucky Dips:
Anna & Garry Twomey, Croom – Online;
Anne Allis , Croom;
Eilis O'Connor, Croom;
John Halpin, Croom;
Noreen Reidy, Croom
#Croom_Results
Congratulations to Kieran O'Kelly from Croom who has been selected for the Limerick Minor Football Panel for 2023. #CroomAbu #LimerickGAA
Croom Bord Na nOg Notes:
Coach education for 2023 is starting soon.
The venues and times are now available for foundation course, which are being held
over the coming weeks. Anyone looking to do this course please
email trevorcostello@ymail.com or contact Trevor at 087 0691023
U15 Hurling & Football training continues on Monday 13th Feb at the field from
7pm to 8.30pm
Club Registration:
Club Membership is now open. Existing members log into your
www.foireann.ie account or contact Club Registrar Breda O' Dwyer on 086
8798219. NEW MEMBERS WELCOME
Rising Stars Nursery:
Our Rising Stars Nursery Program for boys & girl ages 3 years to 6 years old is on in
Croom Sports Complex Saturday morning from 10am to 11am. Running until 11 th of
March. Contact Trevor: 087 0691023, Breda: 086 8798219 or P.J.: 085 7161505
Looking forward to seeing you all there again On Saturday.
Intermediate hurling Training
Training every Monday and Thursday from 7pm to 8.30pm