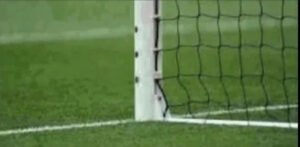 Crecora/Manister GAA Club Notes:
Gary O'Connell memorial soccer match:
On Sunday the 17th of September our Intermediate Footballers lined out against Meanus FC in honour of Gary O'Connell who passed away in July last year.
Gary was a member of both teams while also playing hurling with the club for a large part of his sporting career.
He won numerous county titles with the club in both codes and is sorely missed by all.
As expected Meanus FC started the brighter with our lads taking time to adjust to the rules of this unfamiliar game.
It also did not help having our teammate Conor Burke togging out for the opposition in the first half.
He duly punished us with a strike from outside the box half way through the first half which gave our trust worthy keeper Darach Skelly no chance.
Our lads grew into the game after this with David Macken unlucky to convert a well worked move which was stopped on the line by Meanus' Shane O'Connell.
At half time we were a goal down.
A decision was made to bring on the 'bomb squad' that included Richard Murphy, Conor Kirby and Shane O'Connor.
We started promisingly in the second half with good link up play between Mark Shanahan and Colm Cassidy giving us a foothold in the opposition half.
Against the run of play however we conceded a goal on the counter attack.
Disappointing as this was, it seemed to galvanise our lads who replied with a well worked goal from Killian Scanlon.
Continued pressure led to our equalising goal scored by Conor Kirby who unleashed a left footed shot from outside the box that left the opposition keeper rooted to the floor.
The stage was set at 2 all and with time running out another member of the aforementioned 'bomb squad' duly answered.
A lovely through ball was played past the Meanus defence which allowed Richard Murphy to run onto and emphatically finish to the roof of the net.
With our backs to the wall in the closing minutes we held on through resolute defending from Tim and Evan Moloney.
Our Football Captain Tim Moloney collected the cup on behalf of the team from Gary's father Anthony.
He thanked the opposition for a very sporting game which was played in good spirit.
He also paid tribute to Gary's family – Anthony, Bernie, Robert, Alison and Shane & looked forward to the continuation of this tradition for years to come.
Panel: Darach Skelly, Evan Moloney, Tim Moloney, Killian Scanlon, Cormac Flanagan, Jack Dalton, Colm Cassidy, Mark Shanahan, Richard Murphy, John MacManus, Shane O'Connor, David Macken, Donnacha Connolly, Ciaran Humphries, Conor Kirby and Peter Boohan. Management team: Mossy Fitzgerald, Padraig Byrnes, Micheál O'Neill and Mike McCormack.
Upcoming Fixtures:
Mr. Binman Under 15 Football Division
Coshlea Gaels vs Crecora Manister
Monday 18th September 2023 at 6.30 pm
Venue: Staker Wallace GAA, Kilbreedy
County Junior C Hurling Championship
Crecora Manister v Ballybrown
Tuesday 19th September 2023 at 5.45pm
Venue: Patrickswell
Buy tickets online beforehand
https://www.universe.com/events/county-junior-c-hurling-cship-crecora-manister-v-ballybrown-tickets-3CSPMB
Woodlands House Hotel County Junior A Hurling Championship
Garryspillane vs Crecora Manister
Saturday 23rd September at 3pm
Venue: Bruff
Buy tickets online beforehand
https://www.universe.com/events/co-jahc-woodlands-house-hotel-g2-r5-garryspillane-v-crecora-manister-tickets-C7391L
Mr. Binman Under 17 Hurling Division 3B
Pallasgreen vs South Liberties / Crecora Manister
Sunday 24th September 2023 at 5:30pm
Venue: Pallasgreen