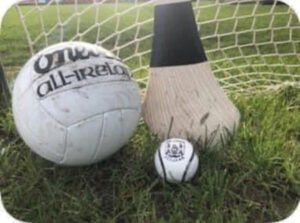 Crecora/Manister GAA Club Notes:
U12 Football Trip to Croke Park:
Our Under 12 footballers travelled to Croke Park on Wednesday 12th April.
They had lunch at Raheny GAA Club and then onto Croke Park where they had a Tour of the Stadium and then played a match on the pitch at 4pm!
Well done to all our players.
A big thank you to the Coaches for organising this trip, for giving the boys such a great day and an experience to remember.
A special mention to the parents of our U12 footballer Callum Cahill of Ca Sports for sponsoring special edition Croke Park training jerseys for each of the players.
CLUB Limerick Draw:
The first Draw of the 2023 CLUB Limerick draw will take place on Saturday 29th April.
Entrants will have the chance to win €10,000 and 28 Other Cash Prizes each month.
The STAR PRIZE for April is a Two Night Stay in An Grianan, set in the blissful village of Burt in the rolling Donegal Countryside. Renowned for its warm, Irish Welcome and friendly staff!
PLUS A €250 One For All Voucher.
Members of our Club Committee will be calling to houses and contacting residents in the Crecora Manister area over the coming weeks asking for support for this vital source of annual funding.
Every year our club supporters enter this draw and we have had many winners over the years. Thanks to all for your continued support.
The Draw can be entered online by going to the CLUB Limerick Draw website and choosing Crecora/Manister in the "select your club" section: https://clublimerick.ie/draw/
Online Sports Shop:
The Crecora Manister GAA COBI sports online shop opened on 4th April and will stay open for 2 weeks only.
The shop has 4 GAA Packs to cover all players, coaches, parents, members and supporters.
All items in the packs can be purchased individually.
To manage the processing of orders the shop will be open for a period of 2 weeks only, closing on April 18th.
Expect delivery of you orders during the last 2 weeks of May.
Orders will be delivered direct to the address specified when placing the order.
Please note that our Club will not be handling any payments or deliveries.
Go to our Club website for the link to the online shop where you can place your order.
Intermediate Football:
In our second Intermediate game of the season we faced another senior team, Oola, at home on April 13th.
Oola opened their account with a point scored in the first few minutes of the game.
Crecora Manister responded with a point of our own soon afterwards.
The first half continued at very high tempo by our team and mid- way through the 1st half the teams were drawn at 6 points apiece.
However, Oola snatched another point just before the half time whistle and entered the away dressing room 1 point ahead, 7 points to 6 being the score at the break.
We upped our game a few gears and really increased the overall tempo of the second half.
Despite fierce defence and offensive plays, Oola had more in reserve and scored a goal and 5 more points versus Crecora Manister's 2 points.
Even though our team put in another fantastic performance, Oola had that extra edge on the day and the match ended with Oola as winners on a score of 1 – 12 to 0 – 8.
A spirited and much improved performance on a glorious evening by our team and we made Oola work for every score they had.
Taking account of the facts that Oola contested the 2019 Senior Final and were close to full strength for this match is a strong indication of the ability and heart in our fantastic group of players.
Team: Goalie David Macken, Right corner back Tom Shanahan, Left corner back Tim Moloney, Full back Jack Dalton, Right half- back Evan Moloney, Centre back Cormac Flanagan, Left half- back Darach Skelly, Midfield Conor Kirby and Sean Malone, Right half-forward Colm Cassidy, Centre forward Sam Riordan (subbed by Rory Hannon), Left half forward Donnacha Connolly, Right corner forward Richard Murphy, Full forward Mike McCormack, Left half forward Conor Burke. Subs: Rory Hannon.
Our next 2 matches are on May 13th at Home versus Galtee Gaels and on May 20th versus Ballylanders in an away fixture and we would encourage all supporters to attend. Starting times to be confirmed.
Upcoming Fixtures:
Under 15 Football
Mr. Binman U15 Football Division 4 (Championship)
Crecora Manister vs Coshlea Gaels
Monday 17th April
Venue: Crecora – 6:45pm
Under 17 Football
Mr. Binman Under 17 Football League Division 2C
Na Piarsaigh vs Crecora Manister / South Liberties
Wednesday 19th April
Venue: Na Piarsaigh – 6:45pm
Under 13 Football
Mr. Binman Under 13 Football Division 4
Knockaderry vs Crecora Manister
Thursday 20th April
Venue: Knockaderry – 7:00pm