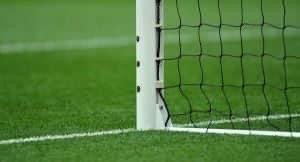 Munster Junior B Football Q-F Fixture:
Castletown/Ballyagran v Diarmuid O Mathúnas (Cork), Sunday 12th February in Knockaderry. Throw in at 2:00pm. Extra-time if necessary. Entrance fee for supporters is €10 which includes match programme and tea/light refreshments in the local hall post-match.
Monster Bingo:
Castletown Ballyagran GAA's next monster bingo at Charleville Park Hotel is on Wednesday, 15th March. First Bingo call at 8:30pm. Huge prizes as usual. The Total guaranteed prize money that must be won on the night will be a fantastic €4,000, including bingo prizes and raffle prizes. The prizes are huge and it's a real fun night out for all at the wonderful Charleville Park Hotel. So how much is it all going to cost? Well a Single Book is €13.00, a Double Book is €15.00, a Half Book is €7.00. And a Jackpot sheet €3.00 or 2 for €5.00. Any questions, please phone 087-4442320.
CTB GAA Club Lotto:
Congratulations to Niamh Cagney, who won the lotto jackpot of €11,900. The lucky numbers were 3, 14, 19, 25 Next Lotto draw for €1,000 will take place on Thursday, January 26th. Tickets can be purchased in Dolan's Foodstore (063-82008), through our Promoters or online with the Clubforce link — https://play.clubforce.com/play_newa.asp?ll_id=2454#Anchor. Please note the deadline for online entries is 6pm on the day of draw.
CLUB Limerick Draw:
The first CLUB Limerick Draw of 2023 will take place on Saturday, 25th March. Join today or purchase a gift voucher for any of your family/friends for 2023 membership at clublimerick.ie/draw.
Club Gear:
Castletown Ballyagran GAA Club gear can be purchased directly from O'Neill's. There is a wide range of gear available for adults and children. https://www.oneills.com/shop-by-team/gaa/ireland/castletown-ballyagran-gaa.html
Junior Football Challenge Game:
Castletown/Ballyagran vs Cooraclare (Clare) Saturday, 28th January in Ballyagran. Throw in at 3pm.