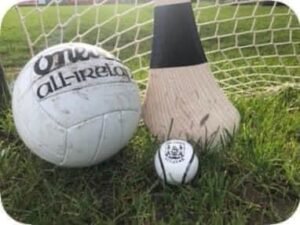 Bruree GAA & Rockhill/Bruree Community Lotto:
Bruree GAA & Rockhill/Bruree Community Lotto was held on Monday 16th January. The numbers drawn were 3 – 18 – 19 – 20. We had no Winner. The lucky dip winners are as follows.
€50 – Nora Coll Murphy Bruree
Seller: Birdie O'Rourke
€25 – Noel & Pat Tipperary
Seller: Birdie O'Rourke,
€25 – Gerard Sexton Bruree
Seller: Gerard Sexton,
€20 – John Flaherty Bruree
Seller: Danny Deady
€20 – Brendan Deady Eiffin
Seller: Danny Deady
€20 – Birdie O'Rourke Clogher East
Seller: Birdie O'Rourke.
The next lotto draw will take place on Monday Night 23rd January 2023 at 9.00pm in Bruree Community Hall. All tickets must be in by 8.30pm.
The Jackpot will be €3,200. If there is no Jackpot winner there will be 6 Lucky dips to be won on the night. Lucky dips are 1 x €50, 2 x €25, 3 x €20,
Tickets can be purchased from our lotto promotors so if you would like to support our draw, you can contact them directly to support or contact the club lotto coordinator Brendan Hogan on 086-1736608. Tickets can also be purchased online at www.brureegaa.com/draws
Cut off point for online lotto is 7.00pm Monday evening 23rd January 2023.
We thank everyone for their continued support all year it is truly appreciated.
Bruree GAA AGM 2022
Bruree GAA will held its Annual General Meeting on Monday 16th January in the Bruree Community Hall. We had a large turnout on the night. The Chairman John O'Halloran started the meeting with a minute silence for all who sadly passed away in the last year. Secretary David Deady called out last year's minutes.
Secretary Report:
Secretary David Deady gave a very detailed & excellent report of all the adult teams that played in 2022. David thanked all the team managers, Selectors & players for all there efforts in training sessions & matches. David himself played a vital role in the new gym that was set up in the sportsfield. He thanked his fellow officers for all there help. David thanked his assistant secretary Lawrence Sexton for all his help both at matches & over in the sportsfield. He went onto to thank all the management teams, coaches & every player who represented the club. After 4 brilliant years David will be stepping down as club secretary. He has done exceptional work over the 4 years & will be sorely missed. The time & effort David put in as club secretary was second to none. We wish David all the best in his new adventures. As ye all know David is the new Manger of the Limerick Junior Camogie team. We wish David & his management team the very best of luck. He will also carry on to represent the club as referee & as a player.
Treasurers Report:
Treasurer Eamonn Sexton gave a great detailed report of the club finances. 2022 was a challenging year for all as prices worldwide soared. In saying that the club did very well to support all the management teams & players. Fundraising was done with the Christmas Raffle & the Duck Race bringing in much needed funds in. Eamonn went on to thank his fundraising team & Club Officers as well as the committee members & all the players who were exceptional in making all our fundraisers a huge success. He especially thanked our Christmas Raffle sponsors Owen & Judy Tobin of Europiping Engineering for there continued sponsorship & Wonderful support. He went onto thank accountant Pat Hennessey for his excellent work with the books & Treasurers report. Lastly Eamonn spoke to all about plans to hold new fundraising for this year as we will use this to help out all our management teams & players both Juvenile & Adult.
Chairman Report:
Chairman John O'Halloran gave a fantastic report. John spoke proudly of everyone involved with Bruree GAA. He spoke of how proud he was to be Chairman of this great club. John went on to say how the hurling & football all starts from the St. Patricks National School. He thanked the principal Ger Kelleher for the work he & David Reidy puts in with all the boys & girls in both Hurling & Football. He also thanked all the players, Management teams both Juvenile & Adult for all there hard work. He spoke of how Bruree GAA have an unbelievable community spirit in Rockhill & Bruree. We together have the Lotto running successfully. The Club & the Sportsfield committee are working hard in making new plans for an Astro Turf & ball wall & a community walk way. John thanked club sponsors Costelloe Quarries for there wonderful & kind sponsorship of the teams. He also thanked our Monster Christmas Raffle 1st Prize sponsors Owen & Judy Tobin of Europiping Engineering for there kind sponsorship each year. It is all truly appreciated. He thanked the clubs fundraising team which is run by fundraising Chairman Eamonn Sexton & his outstanding team. He thanked everyone who sold tickets during the Fundraising. John thanked all the players who trained hard & played matches all year & represented the club with pride & honesty. He thanked all the managers, coaches & selectors & everyone else who helped out over in the sportsfield. He especially thanked outgoing Intermediate hurling manager Brendan Hogan for all the hard work he put in for the club. Brendan gave his heart & soul week in week out & put in huge amount of work & time not only over in the sportsfield but behind the scenes as well. John also thanked our Intermediate hurling coach & trainer James Kennedy for his hard work & effort. Training sessions were top level & were outstanding to see. John went on to thank the outgoing selectors James Vincent O'Brien & Dessie Lenihan for there time & effort all year. The Chairman finished up by wishing everyone the very best of luck in all competitions for this year.
Bruree GAA Club Officers 2023:
The following club officers for 2023 are as follows
LIFE PRESIDENTS
Nuala Leslie & Johnny Wall,
CHAIRMAN
John O'Halloran,
VICE CHAIRMAN
John O'Brien (Garrouse)
SECRETARY
To be confirmed at next GAA meeting.
ASSISTANT SECRETARY
Lawrence Sexton,
TREASURER
Eamonn Sexton,
ASSISTANT TREASURER
Kit O'Halloran,
PRO
To be confirmed at next GAA meeting.
REGISTER
Declan Sexton,
PLAYERS REPRESENTATIVES
Brian Sexton
Shane Feane,
IRISH OFFICER
Jimmy Feane,
Health & Well-Being Officer
John O'Brien Ballyteigue.
Bruree GAA Juvenile Club Officers 2023:
The following club officers for 2023 are as follows
CHAIRMAN
Andrew Cussen,
ASSISTANT CHAIRMAN
Eamon Hayden,
SECRETARY
Chris Culhane,
ASSISTANT SECRETARY
Owen Tobin,
TREASURER
Shane O'Dwyer,
ASSISTANT TREASURER
David Browne,
COACHING OFFICERS
David O'Dea
Brian Sexton,
CHILD PROTECTION OFFICER
Sean Deane,
JUVENILE PRO
Brendan Hogan,
The club would thank all the officers & wish all the Juvenile Club & players & Management teams the very best of luck in 2023.
Bruree GAa Club Gear:
Bruree GAA Club gear can be purchased from O'Neill's Sports. There is a wide range of Bruree GAA gear available for adults and kids.
Go to www.oneills.com
TYPE IN BRUREE GAA