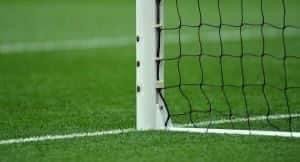 Blackrock GAA Club Notes:
Lotto:
No winner of the jackpot, the numbers drawn were 1 12 15 20. The €40 lucky dip went to Ted O Sullivan, promotor Brendan O Brien, €20 lucky dips went to Teresa Carroll, Promotor Centra, Jim O Sullivan, Promotor Dugout, Derek McGrath Promotor Brendan O Brien, Pat Sheehy, Promotor Brendan O Brien. Jackpot next week is €13,000.
Championship:
The proposed championship fixtures for the Premier Intermediate and Junior A Hurling teams are out, see facebook for same.
Senior Hurling:
Jimmy Quilty was a sub on the first Limerick Senior hurlers league match v Cork at the weekend, a loss by one point, and the Senior footballers lost to Dublin on Sunday.
Membership:
Membership and lotto money is due. Contact the club re same.
Clothes Collection:
The clothes collection continues with the closing date 25th February. Collections on Thursday nights from 6.45 to 8pm, and on Saturday 18th February 2 to 4pm and the last day is Saturday 25th February 9 to 11 am. The clothes will be going to Eastern Europe and Africa and we appreciate all that have already been handed in. Outside of these times we can organise for collection. Contact the club re same.
Light Up:
Ireland lights up walk continues on Thursdays at 7.30 on the walking track, all welcome.