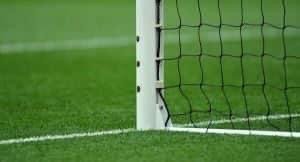 Senior Hurlers:
Limerick Senior hurlers played Cork on Sunday 15th January in the Coop superstores league, with Jimmy Quilty coming on in the second half to the corner back position for his first Senior hurling match. Well done Jimmy, Limerick lost by one point 1 16 to 0 20.
Lotto:
No winner, numbers drawn 3 10 22 23. The €40 lucky dip went to Alan and Caroline Walsh Treada na Ri, Promotor Breda Walsh. The €20 lucky dips went to Seoirse Bulfin, Promotor Brendan O Brien, Annette and Brian Crowley, Promotor Carmel Murphy, Tom, Carmel and Sean, Promotor Carmel Murphy, Liam O Brien, Promotor Brendan O Brien. The lotto jackpot remains at €13,000.
Membership:
Membership and annual lotto now due. Fees can be paid online through the links on Foireann.
Full Adult Membership is €40.
Membership + Lotto for the year is €120, €100 for OAP and Student.
Student / OAP is €20
Social Membership is €20 – this does not entitle you to be included for match ticket draws.
Bord na nOg player is €25.
Bonus Ball:
Brendan O'Brien is selling lines for a weekly bonus bingo, €5 each week for 4 weeks. Prize of €100 (local) voucher each week. Contact Brendan on 0876109709 if you wish to purchase.
Ireland Lights Up:
Walks will be held around the walking track each week for the coming weeks on Thursday at 7.30pm. Please come and join us
Clothes collection:
We are currently doing a clothes collection, the final day of which is Feb 25th. Clothes can be dropped weekly to the Club House from 7 to 8 on a Thursday up until Feb 25th.
Blackrock Gym:
Strength & Conditioning Classes: Currently, there are 3 weekly classes held in the gym for members with some experience using weights (Mon, Wed, Fri at 6.30), this class is nearly full, but a few places are remaining and can be given on a first come first served basis. People need to be a paid up member of Blackrock GAA for insurance purposes (€20 for a social membership, full membership is €40). A waiting list will be operated. Fees are €100 per quarter and €5 each night. Contact Patrick Sheehy for more information on 087 9591239.
Mothers & Others:
This group will be using the gym on a Thursday evening from 7 to 8 for the next 6 weeks for training sessions. All need to be members, a link for LGFA is on Foireann. Contact Joy Walsh for more information on 087 6113717.
Blackrock Teams:
Teams will be using the gym as part of their S&C. If they wish to use the gym outside of their team sessions then the cost to join is €100 for adults and €50 for u18s per quarter.
Fees can be paid to Patrick Sheehy or Maura Quane.
Only people who are experienced with using gym equipment will be permitted to use the gym without supervision.
It is hoped to bring other classes to the gym in due course. We will keep you updated.
GAA National Draw:
Draw for a car and multiple other prizes. €10 per ticket. Prizes are put up by Croke Park. All proceeds stay within the club. Contact Carmel for more information on 087 2735458.
Club Championship:
Congratulations to Monaleen who are All Ireland Intermediate hurling Champions. Well done, enjoy the experience.