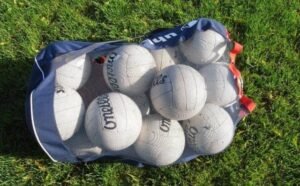 LGFA:
Well done to the Limerick ladies footballers who had their first match against Kilkenny on Sunday last, winning 4.13 to 0.2.Well done to the Oola ladies involved.
Split the Pot:
This week's winner was Christy O Grady, Newtown who won €580 and bought his envelopes from Josh Ryan.
Envelopes can be bought online, from players via Revolut, details in social media. They are also available in Neilys and Hogans bars, the Post office and in Gala & Londis. Thank you to all our sellers,with the ongoing field development these funds are vital .
Oola Lotto:
No winner of this week's lotto so this week's prize is €12,400. Lotto tickets available in local businesses.This weeks draw will take place on Monday in Neilys bar.
LGFA Victory Dinner Dance:
With the Ladies success in 2022 winning the county final, there will be a dinner dance on 28th January in Ballykisteen hotel. Tickets are available online via the Oola GAA website or from Annmarie O Brien, contact (087) 944 8104.